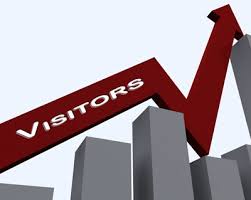 When a visitor finds your site, imagine it's like your best friend knocking at the front door. You want them to come in, make themselves at home and stick around awhile. Great website design can make that happen. Whether you're selling a product or service, or simply providing information, you want them to feel they've come to the right place.
Imagine your name is Yuan and you're an online shopper
You're on the hunt for VPS services, possibly managed. You start your search on Bing by typing "VPS services", and your search returns over 4 million results. What are the odds Yuan will look beyond the first ten results? Pretty slim! What if he typed in "managed VPS services?" Hey, we're down to 1.3 million results. Maybe he'll check out the first two pages of results.
Local relevance is important
What if Yuan was looking for an optimized Internet connection for that VPS service? What if he lives in the USA, but his target demographic is Asia and he queried Bing for, "managed VPS service providers Los Angeles?" Not only will his search query be reduced to 444,000 results, the odds increase dramatically that he'll search through more results to find the services that matches his requirements. He's now very focused.
What if you were selling managed VPS services out of Los Angeles? Would Yuan find your site? Possibly, but not necessarily. Is the verbiage, managed VPS services Los Angeles anywhere on your site? Is your site indexed by Google, Bing or Yahoo?
Is your site in a good Internet neighborhood?
Internet neighborhoods are very much like real life neighborhoods. Ask your friend where to find a good flatscreen TV and I guarantee you that they (probably) won't send you to a guy who is selling them out of the back of a truck. They're going to point you to a reputable store. As well, it's in the search engines best interests to point you to the most relevant websites. They have billions in advertising dollars resting on their recommendations.
What could land your website in a bad neighborhood?
Using blackhat SEO techniques jumps to the front of the line for bad neighborhoods, followed very closely by allowing links back to spammers. If you're running a blog or forum, be sure to moderate the comments and weed out the ones linking to obvious spammers.
The Power of the Internet
The Internet has leveled the playing field for many small and medium sized businesses, including web hosting providers. It's not uncommon for many many more visitors to find you online than could ever find your brick & mortar location. Just as that sign on the front of your business and the landscaping surrounding your location is meant to draw walk-in prospects, your website is very much the online face of your business or organization.
Your goal should be to make the best possible impression with each and every visitor. Following some very simple basics will help tremendously.
Visual Guidelines
It's best to select a color theme that supports your site's goals without overwhelming your visitors (simple and pleasing versus busy and cluttered).
Navigational Guidelines
Make it easy to get from Point Query to Point Buy. Include FAQ's to answer questions.
Add a Touch of Personality
Your site needs to be different from the sites your visitors just left. Add a touch of personality, but retain consistency across the entire site. Emphasize what makes your business unique.
Graphics and Text
The right mix of graphics and text is important. Long unbroken blocks of text will send visitors fleeing for the exits. Too many graphics may impair the search engines ability to index your site. You need a balance of graphics and text to make your site visually compelling.
Attention to Detail
Broken links and poor grammar give the impression that your business is less than professional. If your site is not in good working order, the perception is frequently that neither is your business. What you're looking for is a quality experience with your visitors.
Brought to you by ProlimeHost
We've been in the web hosting industry for over a decade, helping hundreds of clients succeed in what they do best and that's running their business. We specialize in Virtual Private Servers (VPS) and dedicated servers, with data centers in Los Angeles, Denver & Singapore.
VPS Services: Lightning Fast SSD Virtual Servers
Our Virtual Private Servers all feature high performance Xeon processors and SSD storage in a RAID10 configuration to optimize your server's performance, which dramatically enhances visitor experiences on your site.
That speed is backed by unparalleled 24/7 support, featuring both outstanding response AND resolution times to maximize your uptime.
Now is the time to join the ProlimeHost virtual private server revolution.
Dedicated Servers: Backed by a 99.9% SLA network uptime guarantee
We only use enterprise-class hardware in our dedicated servers and offer a four (4) hour hardware replacement. Throw in IPMI for remote management, support for public and private networks, free operating system (OS) re-installs, and SATA, SAS & SSD (including NVMe) storage. Call +1 877 477 9454 or email us at Sales@ProlimeHost.com. We're here to help.