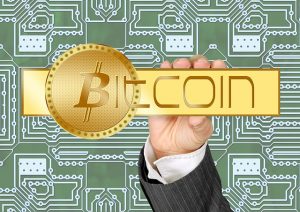 I've written a number of times about the perils of ransomware and Bitcoin payments, but as we usher in the New Year, tracking down nefarious activities of cybercriminals is getting harder by the day. Why? The dark web "underbelly" has diversified because Bitcoin brought with it some unique liabilities, given its popularity.
The notorious bubble
The bubble that we see with Bitcoin is forcing price changes too frequently, sometimes more frequently than daily, and often as much as hourly.
Of course, certain players are still sitting on large stockpiles of Bitcoin, but as this cryptocurrency becomes increasingly volatile, other cryptocurrencies are gaining favor. As with any cryptocurrency, price fluctuations can make investors rich very quickly, or just the opposite, and so the dark web has adjusted, prompting law enforcement agencies to up their game.
Anonymity is key
First, Bitcoin doesn't offer full anonymity, so cybercriminals are not locked into it, and instead have begun to focus on other forms of cryptocurrency, more to their favor.
Monero as an alternative cryptocurrency
Conversely, Monero has gained popularity because it features additional privacy features and enhanced security. What this means is that transactions (and transaction histories) can't be traced to a specific address or user. Privacy is a crypto-criminal's best friend.
Monero is apparently the fourth largest alternate cryptocurrency, and ransomware victims are beginning to see demands for payment with it versus Bitcoin. This simply makes the job of law enforcement agencies that much harder.
Trends
What we've seen cross-industry are corporations and organizations buying Bitcoin to be prepared for ransomware attacks, but as new cryptocurrencies are coming onto the scene, will they stockpile them as well, or be forced to reformulate their disaster recovery contingencies? I think at this point, they'd be better off looking in other directions as these attacks grow in sophistication.
Europol
Is Europol concerned? You bet they are!! As organized crime moves toward increasingly more difficult cryptocurrencies to trace, it puts more and more companies and organizations at risk.
Beyond Bitcoin moving into 2021
2020 was a banner year for cybercriminals as nearly all threat assessments conclude that Bitcoin remains the key enabler for their conduct across the World Wide Web.
In addition to Monero, there are other cryptocurrencies that have drawn favor with cybercriminals. Why? Anonymity!!
Law enforcement agencies are being put to task
It's no wonder that criminals began to ditch Bitcoin, simply because law enforcement was beginning to catch up with their tactics and break through their wall of anonymity. When these guys started getting caught, the word spread that they needed a new approach, and so law enforcement agencies are being put to the task once again in their never-ending quest to reign these criminals in.
Brought to you by ProlimeHost
We've been in the web hosting industry for ten years, helping hundreds of clients succeed in what they do best and that's running their business. We specialize in Virtual Private Servers (VPS) and dedicated servers, with data centers in Los Angeles, Utah and Denver.
VPS Services: Lightning Fast SSD Virtual Servers
Our Virtual Private Servers all feature high performance Xeon processors and SSD storage in a RAID10 configuration to optimize your server's performance, which dramatically enhances visitor experiences on your site.
That speed is backed by unparalleled 24/7 support, featuring both outstanding response AND resolution times to maximize your uptime.
Dedicated Servers: Backed by a 99.9% SLA network uptime guarantee
We only use enterprise-class hardware in our dedicated servers and offer a four (4) hour hardware replacement.
Throw in IPMI for remote management, support for public and private networks, free operating system (OS) re-installs, and SATA, SAS & SSD storage (including NVMe).
Call +1 877 477 9454 or email us at Sales@ProlimeHost.com. We're here to help.