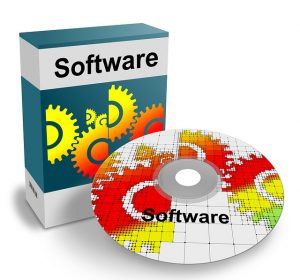 In web hosting circles, the typical application choices for client management, billing and support are WHMCS and Blesta. There are others, but these are the two that we encounter most often.
We're all in the business to make money, whether it's to build the bottom line or simply to advance our brands, so keeping track of our money is paramount. Transactions have to be accounted for and expenses recorded. Income and taxes come into play and a myriad other factors – lose track of your money and things get messy real quick.
So which application should you choose?
Rather than go into the differences between WHMCS and Blesta, because they're both excellent, we're going to focus on Blesta here and review WHMCS later.
Price
If you're looking for an application that is reasonably priced, yet full of unique features, then you can't go wrong with Blesta. This software was specifically optimized to provide outstanding modular support for client management, billing and support functions.
Intuitive user interface
A critical component of any application is its user interface. If an application is hard to navigate, then working with it becomes a chore instead of a pleasure. Fortunately, Blesta falls under the latter. One way that makes Blesta unique, yet simple and powerful, is that it calls to the forefront those features and options most frequently used, and relegates others to the dark side.
Graphs
Would graphs help? Blesta offers informative graphs on a wide range of trends, making it easier to see and understand what's going on with your money. Need to check histories? They span two years back so you'll always have that to reference.
What else is there to Blesta?
Well, Blesta can perform automated database backups and fully customized invoices, in addition to web and email tickets – all with integrated exceptional security. Need to alter the source code? Yes, it can be modified to best suit your business or organization.
What about support?
One mark of great software is the support behind the product, and here is where Blesta excels. There are manuals, video tutorials and even a forum where queries can be raised and answers provided. Beyond that, Blesta does offer support via its account management team – either via email or by phone.
Live Demo is available
Not sure if Blesta is for your business or organization, there's a live online demo to help you familiarize yourself with the application – either as a customer or a system administrator. Try it before you buy it.
Licensing options
You can choose to pay either monthly or procure an owned license.
System requirements to run Blesta
The requirements to install and run Blesta are listed on their website at Blesta System Requirements.
Minimum Requirements
PHP version 5.4
PDO, pdo_mysql, curl (version 7.10.5), and openssl (version 0.9.6) PHP extensions
MySQL version 5.0.17
Apache, IIS, or LiteSpeed Web Server
ionCube PHP loader
Recommended Requirements
 The following requirements are recommended, and if met will provide a better experience and more full use of available features.
PHP version 7.2 or later
PDO, pdo_mysql, curl (version 7.10.5 or later), openssl (version 1.1.1a or later), gmp, imap, json, ldap, libxml, mailparse, iconv, mbstring, mcrypt (PHP <7.2), simplexml, and zlib PHP extensions
MariaDB version 10.2 or later with max_allowed_packet = 128M or higher, and wait_timeout = 3600
Apache, IIS, or LiteSpeed Web Server
ionCube PHP loader
memory_limit set to 128 MB or greater

Brought to you by ProlimeHost
We've been in the web hosting industry for over a decade, helping hundreds of clients succeed in what they do best and that's running their business. We specialize in Virtual Private Servers (VPS) and dedicated servers, with data centers in Los Angeles, Denver & Singapore.
VPS Services: Lightning Fast SSD Virtual Servers
Our Virtual Private Servers all feature high performance Xeon processors and SSD storage in a RAID10 configuration to optimize your server's performance, which dramatically enhances visitor experiences on your site.
That speed is backed by unparalleled 24/7 support, featuring both outstanding response AND resolution times to maximize your uptime.
Now is the time to join the ProlimeHost virtual private server revolution.
Dedicated Servers: Backed by a 99.9% SLA network uptime guarantee
We only use enterprise-class hardware in our dedicated servers and offer a four (4) hour hardware replacement. Throw in IPMI for remote management, support for public and private networks, free operating system (OS) re-installs, and SATA, SAS & SSD (including NVMe) storage. Call +1 877 477 9454 or email us at Sales@ProlimeHost.com. We're here to help.