Please Read the Fine Print on Bandwidth Offers to Accurately Compare Providers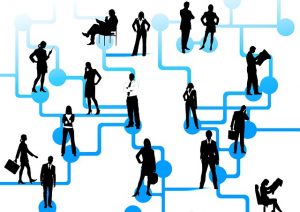 There's a lot of controversy in web hosting circles – on how to compete with bandwidth offers, with some providers offering unlimited bandwidth on their plans, although most restrict this to shared hosting only.
Unlike most, I suppose, when I see the term UNLIMITED – I always look for the fine print, very much the same way I view the term FREE. I'm like, I know there's a catch, but now where to find out what it is.
And I'm not saying all Unlimited offers are bad – just that it normally pays huge dividends long term to know what to expect when your website gets popular, and starts pushing a ton of traffic. Some providers handle Unlimited very well, while others will boot you in heart beat for violating their Terms of Service (buried somewhere in there is a clause that explains how their Unlimited offer really isn't Unlimited).
I ran across an advertisement while checking for deals on dedicated servers – for Unlimited bandwidth on a dedicated server, which is very rare. I won't say who the provider is, but here is a quote from their website:
Naturally with unlimited traffic for more cost transparency
(note that there is no asterisk on traffic)
Under benefits, they show
Traffic                   Unlimited*
(now comes an asterisk – uh oh, have to read the fine print)
At the bottom of the page, in small print
*There are no charges for overage. We will permanently restrict the connection speed to 10 MBit/s if more than 10,000 GB/month are used (the basis for calculation is for outgoing traffic only. Incoming and internal traffic is not calculated). 100 MBit/s speed can be optionally restored by committing to pay 6,90 € (incl. VAT) per additional TB used. Please see here for information on how to proceed.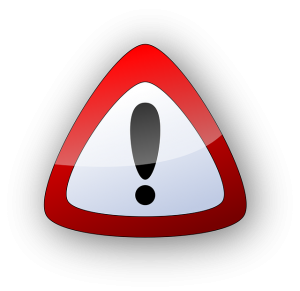 So what can we glean from this clause? First, that their servers are on a 100Mbps uplink port, which is an industry standard, but it also LIMITS your data transfer to that speed. And then there's that opening sentence about no charges for overage – but wait, what overages? I thought this was unlimited.
On to 10,000GB/month or 10TB/month – that's a lot of data transfer, but it isn't "unlimited." OK, so your site has pushed in excess of 10TB so far this month, and you got hit with a notice that your port speed is now "permanently" restricted to 10Mbps, or one tenth of what they could allow.
Option 1: If you expect a continuing excess of traffic limit, we offer for 6.90 € each additional GB of bandwidth to the permanent establishment to 100 Mbit / sec.
Notice the hyperlink in their clause on how to proceed. Seems that permanent really isn't permanent if you start paying, but wait – the clause says 6.90 € per additional TB used, but when clicking through, Option 1 states 6.90 € for each additional GB of bandwidth – that's a HUGE difference. I can't help but think one of those is a typo.
Again, I'm not saying Unlimited is necessarily bad – just that you need to calculate the risks associated with these offers by reading the fine print first. Whether or not a provider offers limits on bandwidth or offers unlimited is not a reflection of the quality of their respective services.
Brought to you by ProlimeHost
We've been in the web hosting industry for ten years, helping hundreds of clients succeed in what they do best and that's running their business. We specialize in dedicated servers, with data centers in Los Angeles, Denver and Singapore.
The E3 1275 v5 processor is now available at great pricing, giving you the ability to add up to 64GB of DDR4 ECC RAM. Call +1 877 477 9454 or email us at Sales@ProlimeHost.com. We're here to help.