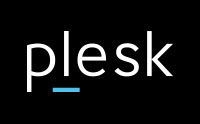 For the official Quick Start Guide for Plesk, please go to https://docs.plesk.com/en-US/onyx/deployment-guide/quick-start.76607/
This guide is NOT intended to explain how to use Plesk or delve into Plesk concepts, rather simply lay out some guidelines for getting started. If that's the information you need, please head on over to the Plesk Administrator's Guide.
Do you need to be a sysadmin to install Plesk?
No, you don't need to be a sysadmin to install Plesk, but if you run into problems or encounter issues on your install, beyond trying all the suggestions offered below, sometimes a sysadmin can get the job done in minutes versus wasting a ton of production hours doing this on your own.
Of course, first try searching on the Plesk FAQ pages or in their Knowledge Base. Quite often, you'll find exactly what you were looking for right there.
Additionally, the Plesk Community Forums are a great place to research questions and resolutions because these address real world issues that others, just like you, have encountered.
If all else fails, there's always the option to contact their technical support department.
Default configuration
The default configuration and one-click installation instructions for Linux
The default configuration and one-click installation instructions for Windows
It should be noted that no product license key is installed, so you'll need to purchase that from "Plans & Pricing."
Plesk understands that there's a learning curve with any software purchase, so they offer a trial product license so that you can look over their software, get a feel for its functionality and evaluate if it's the right product for your business or organization. They give you two full weeks (14 days) to evaluate their software, AND this is not some limited funky version – it's full functionality. Download Your Free Plesk Trial.
What if you need to deploy virtual servers from time to time?
This can be accomplished with Plesk on demand, by cloning servers. Check out Deploying Plesk Servers by Cloning.
What if I have to deploy more than one server at the same time?
In the web hosting industry, orders don't always come in one at a time. Quite often they come in bunches. To reduce provisioning times, there are command line tools available in Plesk that enable an unattended (automated) installation procedure.
Mirroring
In order to optimize downloads, we do recommend setting up a local mirror repository. To see how, go to Mirroring Plesk Autoinstall Servers.
When you want to install Plesk for your work
The installer for Plesk operates in interactive mode, so it asks a number of queries related to what components you need to have installed. This can be accomplished either in a browser or in the command line.
Web Admin or Web Pro?
Which way to proceed, Web Admin or Web Pro, depends entirely on the specific type of business or organization that you're running. To manage your company or organization's (or client's) web and mail server, Web Admin is best suited. Conversely, if you're a web studio that hosts client's websites, then Web Pro would best match your requirements.
What about upgrades?
As we're all aware, versions of software change from time to time, to increase functionality, improve security and so on. Plesk makes upgrading to its latest version easy utilizing its management and server configuration tools in the GUI (graphic user interface). To see how, go to Upgrading Plesk Using Administrator GUI.
Some limitations when upgrading
If you're upgrading going through the graphic user interface, you can only upgrade to one of three release tiers. Those are either the General release (which is our recommendation), or the Early or Late adaptor.
For more flexibility in upgrading
If you're looking for more flexibility when upgrading, then try their interactive installer.

Brought to you by ProlimeHost
We've been in the web hosting industry for over a decade, helping hundreds of clients succeed in what they do best and that's running their business. We specialize in Virtual Private Servers (VPS) and dedicated servers, with data centers in Los Angeles, Denver & Singapore.
VPS Services: Lightning Fast SSD Virtual Servers
Our Virtual Private Servers all feature high performance Xeon processors and SSD storage in a RAID10 configuration to optimize your server's performance, which dramatically enhances visitor experiences on your site.
That speed is backed by unparalleled 24/7 support, featuring both outstanding response AND resolution times to maximize your uptime.
Now is the time to join the ProlimeHost virtual private server revolution.
Dedicated Servers: Backed by a 99.9% SLA network uptime guarantee
We only use enterprise-class hardware in our dedicated servers and offer a four (4) hour hardware replacement. Throw in IPMI for remote management, support for public and private networks, free operating system (OS) re-installs, and SATA, SAS & SSD (including NVMe) storage. Call +1 877 477 9454 or email us at Sales@ProlimeHost.com. We're here to help.