Attitude Sells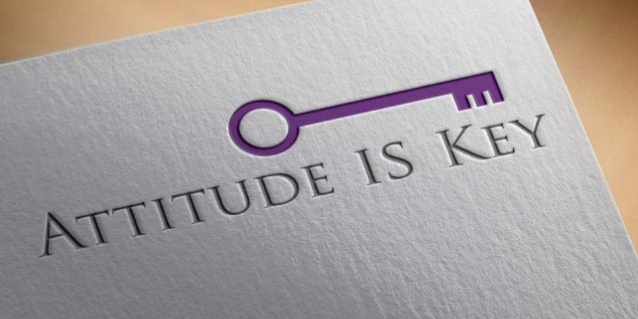 What type of attitude? Of course, I mean the RIGHT attitude sells. Even the "perception" of a poor attitude can sour prospects and clients, leading to increased customer churn and diminished sales. Every contact with a prospect or client is an opportunity, if not immediately, then certainly in 30, 60, 90 days or down the road. Every objection is an opportunity, whether it's in sales or service and your attitude plays heavily on the outcome.
As web hosting providers
In web hosting, sales and service efforts are largely conducted via telephone conversations, email messages or live chat. Do you present an attitude of "I care about you?" in your written or spoken words? Phrases like, "Thank you for this opportunity to help," and "What can I do to remedy your problem?" help seal your path to success.
Poor attitudes
On various web hosting forums, I frequently read a good number of threads from members complaining about the poor attitudes of their providers. Some are about billing issues, others about downtime, but overall, it's simply about being treated professionally and with respect.
While some prospects and clients can go overboard (in a negative way) in their discussions, provoking friction – it's important to maintain control of the conversation in a positive way. Quite often, you can turn the conversation around by simply saying you understand where they're coming from, and then calmly explain why your policies, prices or whatever are why they are.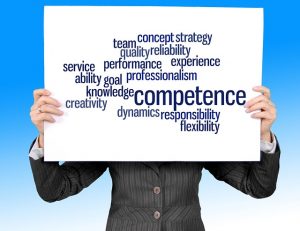 From the prospects and customers point of view
It's become very clear that prospects and clients want results and not excuses. They don't want to know what you can't do, rather what you CAN do for them. They don't care WHY your network is down. They just want their site online NOW. They expect you to be professional. What they don't expect, but should, would be for you to put forth a whole lot more effort than your competition. Why? Because so few ever have!! Too many vendors sign up a client and then forget about them unless they complain somewhere down the line.
How one percent makes a difference
That extra one percent of effort on your behalf is what can separate satisfied clients from raving fans. When people say the best way to promote your business is through word of mouth, who would you want spreading the word about your company or organization?
Raving fans will promote your company without you even asking. They'll tell their entire circle of influence – their family members, their friends, their business associates, their drinking buddies and yes, even those in their golfing circle. These are prospects you'd never be able to reach on your own.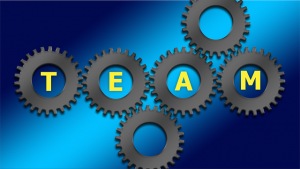 That one percent of effort begins with attitude
Attitudes become either the positive or negative culture of a business. They can be contagious in either direction. Have you ever heard the saying that it only takes one bad apple to spoil the cart? Or the squeaky wheel is the one that gets the most attention?
Poor attitudes are the primary reason for customer churn across all industries. Attitudes begin from the top on down to every last member of a business, from the board of directors to the mail-room clerk. The success of any business depends on the combined efforts of its personnel.
Customers that don't complain are not necessarily satisfied customers.
How would you know if your customers are satisfied? Ask them, but rephrase your wording to, "Have we exceeded your expectations?" Most clients are brutally honest when asked. There's a perceived (winning) attitude when you're friendly, offer to help, follow through on your promises and deliver results to solutions you've both agreed upon.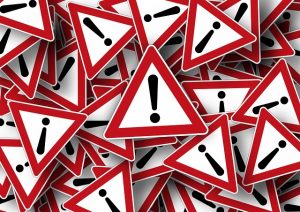 Quite often, that client you threw in the category of "satisfied" is actually actively researching competitive bids and pricing. For whatever reason, you're not in their sights for upgraded products or services. Like I said earlier, how would you know? Do you wait until you get a cancellation notice to start trying to salvage the relationship? Sometimes, it's already too late. Your window of opportunity closed and you didn't even know it because you had the shades drawn, thinking they were satisfied.
Who would you rather give your hard earned money to?
As evidenced on quite a few web hosting forums, your prospect or client starts talking about you AFTER their dealings with you, sometimes good – sometimes bad. What they say either leads to future opportunities, either with you or your competition. I've always heard the biggest enemy in sales is complacency, but I contend that attitude is the make or break factor – up, down and across your organization.
Think about it – who would YOU rather give your hard earned money to? A vendor with a poor attitude or one that goes overboard to help? The choice is simple.
Brought to you by ProlimeHost
We've been in the web hosting industry for over a decade, helping hundreds of clients succeed in what they do best and that's running their business. We specialize in Virtual Private Servers (VPS) and dedicated servers, with data centers in Los Angeles, Denver & Singapore.
VPS Services: Lightning Fast SSD Virtual Servers
Our Virtual Private Servers all feature high performance Xeon processors and SSD storage in a RAID10 configuration to optimize your server's performance, which dramatically enhances visitor experiences on your site.
That speed is backed by unparalleled 24/7 support, featuring both outstanding response AND resolution times to maximize your uptime.
Now is the time to join the ProlimeHost virtual private server revolution.
Dedicated Servers: Backed by a 99.9% SLA network uptime guarantee
We only use enterprise-class hardware in our dedicated servers and offer a four (4) hour hardware replacement. Throw in IPMI for remote management, support for public and private networks, free operating system (OS) re-installs, and SATA, SAS & SSD (including NVMe) storage. Call +1 877 477 9454 or email us at Sales@ProlimeHost.com. We're here to help.