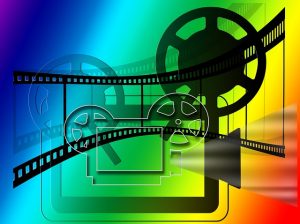 What do these three have in common? First, India touts the most Facebook users in the world. It should come as no surprise then that Facebook is pushing its video platform that direction.
Facebook versus YouTube
As Facebook is on a mission to compete with Google's own "YouTube," with the launch of Watch, its video dedicated hub, it's targeting India's base of video enthusiasts on multiple fronts.
Funding
Facebook has funded a good number of the shows that launched on Watch in its video initiative, which currently lists in excess of one hundred series.
India, a perfect match for Watch
As Facebook expands its video OTT platform, it plans on diverting eyes away from YouTube. OTT stands for "over-the-top," a definition used for the delivery of TV and film content over the World Wide Web, without requiring viewers to subscribe to a traditional satellite pay-TV or cable service like Time Warner Cable or Comcast.
When is this projected to go live?
Facebook intends to launch this initiative early 2018, and that's just around the corner.
Leading the video charge
Netflix's fabled success has forced TV competitors to adapt. Currently, nearly two million viewers have subscribed to HBO's Now, making it a strongly branded destination for video content.
What Facebook needs to do to compete
Facebook intends to rely heavily on its discoverability features, which break down into a couple of categories. Those are WatchList and Discover, each with sub-sections. Discover will have sections called Coming Soon, News This Week and What Friends Are Watching while Watchlist is more or less a personalized feed.
Using its existing data to show a viewer what they're more likely to enjoy
It's well known that Facebook has a plethora of data on hand, which they intend to use to show viewers what they're more likely to enjoy. To top that off in India, Facebook has plans to add regional-language content on Watch.
Is Cricket popular in India?
Asking if Cricket is popular in India is like asking if soccer is popular in Brazil. Unfortunately for Facebook, they got outbid to live stream Indian cricket matches by Star India.
Mobile viewing
Given the rapid increase in smartphone users across India, Facebook's platform is a nice fit as its content was typically designed with mobile viewing in mind. Combine that with the fact that most Indians have Facebook accounts, Watch is on the fast path to success there.
BROUGHT TO YOU BY PROLIMEHOST
We've been in the web hosting industry for ten years, helping hundreds of clients succeed in what they do best and that's running their business. We specialize in Virtual Private Servers (VPS) and dedicated servers, with data centers in Los Angeles, Singapore and Denver.
VPS Services: Lightning Fast SSD Virtual Servers
Our Virtual Private Servers all feature high performance Xeon processors and SSD storage in a RAID10 configuration to optimize your server's performance, which dramatically enhances visitor experiences on your site.
That speed is backed by unparalleled 24/7 support, featuring both outstanding response AND resolution times to maximize your uptime.
Now is the time to join the ProlimeHost virtual private server revolution. Starting at just $19/Month AND we're still offering Double Bandwidth and RAM on all of VPS packages (limited time offer).
Dedicated Servers: Backed by a 99.9% SLA network uptime guarantee
We only use enterprise-class hardware in our dedicated servers and offer a four (4) hour hardware replacement.
Throw in IPMI for remote management, support for public and private networks, free operating system (OS) re-installs, and SATA, SAS & SSD storage.
Plus, the E3 1230 and 1270 v6 processors are now available at great pricing!
Call +1 877 477 9454 or email us at Sales@ProlimeHost.com. We're here to help.