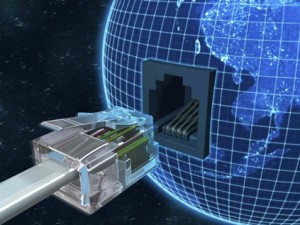 How to achieve better global search engine results
I just read an interesting article about going International by Anne F. Kennedy, who is an international search strategist and the author of Global Search Engine Marketing: Getting Better Search Engine Results Around the World. She raises some very good points about moving toward an International customer base.
Anne contends that globalization in web marketing has made country borders irrelevant. Why? In huge contrast to just a few years back, over 85% of the people using the Internet around the world are outside the United States. Europe, in fact, is home to more of the world's online population than all of the Americas combined. Does this mean the best opportunities for website marketing are OUTSIDE the United States?
Addressing cultural divides
Here's the catch. When I was young, my Mom gave me a book of idioms. Until then, I always knew other countries spoke different languages, but thought their language was the same as ours (just different words for the same thing). If we said it was raining dogs and cats, I imagined that translated directly into whatever language they were using, and everyone would understand what we meant.
There are cultural divides though, even within countries, from region to region. Even the color of your website theme is interpreted differently from country to country. My point? When business takes you beyond country borders, you need to adapt your marketing strategy to your targeted audience, and that goes beyond simple word translation.
How do you communicate value across diverse global markets?
Do you need a separate website to do business in another country? Anne says, ideally, yes. Marketing is about communicating value. If your audience can't communicate with you, through language or culturally, you'll never maximize your global reach. Let's face it, a confused prospect never buys.
Market to the search engines that dominate your audience's region
My recommendation is to design & write to your audience's language and culture, using top level domain names specific to their region. Keyword research is critical too, because not every word translates directly (or is used one for one). Then market to the search engines that dominate that region. In the United States, no questions asked – it's Google, but that's not true elsewhere.
Brought to you by ProlimeHost
We've been in the web hosting industry for over a decade, helping hundreds of clients succeed in what they do best and that's running their business. We specialize in Virtual Private Servers (VPS) and dedicated servers, with data centers in Los Angeles, Denver & Singapore.
VPS Services: Lightning Fast SSD Virtual Servers
Our Virtual Private Servers all feature high performance Xeon processors and SSD storage in a RAID10 configuration to optimize your server's performance, which dramatically enhances visitor experiences on your site.
That speed is backed by unparalleled 24/7 support, featuring both outstanding response AND resolution times to maximize your uptime.
Now is the time to join the ProlimeHost virtual private server revolution.
Dedicated Servers: Backed by a 99.9% SLA network uptime guarantee
We only use enterprise-class hardware in our dedicated servers and offer a four (4) hour hardware replacement. Throw in IPMI for remote management, support for public and private networks, free operating system (OS) re-installs, and SATA, SAS & SSD (including NVMe) storage. Call +1 877 477 9454 or email us at Sales@ProlimeHost.com. We're here to help.