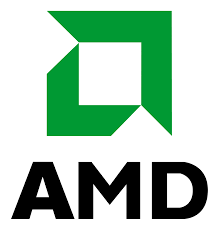 Will AMD Overtake Intel
It seems that Intel has always had the upper hand in CPU development, while AMD was doggedly playing second fiddle, in terms of revenue and number of units sold. That has changed in recently years, especially in Europe, due largely to AMD's Ryzen chips.
AMD's company shares are on the rise
Their impressive price-to-performance ratio matched against Intel's floundering 14nm process flipped the shift to AMD, with company shares tripling and quadrupling in some cases.
2019 could be a breakout year for AMD
Of course, competitive pricing plays into this shift quite heavily, along with the rise in cryptocurrency. Add AMD's server market EPYC and their strong graphics sector, and 2019 sets the stage for what could be a breakout year for AMD. Their 7nm Zen2 processors should be strong actors in that dance.
Favorable performance utilizing less power
In testing, an 8 core Ryzen chip exhibits favorable performance to Intel's i9-9900K while using thirty percent less power. That's huge as it closes the gap in that performance metric. AMD has habitually lagged Intel in single-threaded applications, which are extremely important to gamers, even more so than number of cores.
Undercutting Intel in price
Price alone does not cut the mustard, but with AMD's third-generation Ryzen chips, we foresee ample opportunity for AMD to undercut Intel in the price-to-performance arena going forward. If sales are any indication of shifting trade winds, then investors may be pleasantly surprised.
Sales trends
Sales reports are typically compiled by hardware vendors, and stores like Amazon and Newegg contribute to those numbers. AMD's Threadripper, for example, is competing favorably against Intel's Core i9 family in North America.
Looking back
It wasn't that long ago that Intel commanded a 98.5% server market share and AMD a measly 1.5%. How times have changed. Even so, AMD was always considered to be Intel's single serious rival – fast forward from the Bulldozer disaster in 2011 to today's Zen architecture. When Intel released the 1st microprocessor in 1971, it's die was a whopping 10,000nm, about the thickness of an extremely thin strand of human hair. Today, we're looking at 7nm technology. Folks, that's tiny!
AMD's Threadripper versus Intel's i9 processor
Remember when AMD announced its 16 core 32 thread Threadripper CPU and two weeks later, Intel announced its 18 core i9 processor. The difference? One thousand dollars for the Threadripper versus two thousand dollars for the i9, and the shocker was that the Threadripper was just as fast as the i9.
Flooding the market with AMD processors
We now see increasing numbers of Ryzen desktop CPUs, EPYC CPUs for servers, Threadripper and Ryzen APUs for laptops AND that's a good thing. We need competition in the processor market. As AMD introduces new architectures, it now seems Intel is playing catch up instead of the other way around. Who is going to win this war? Hopefully, consumers.
Brought to you by ProlimeHost
We've been in the web hosting industry for over a decade, helping hundreds of clients succeed in what they do best and that's running their business. We specialize in Virtual Private Servers (VPS) and dedicated servers, with data centers in Los Angeles, Denver & Singapore.
VPS Services: Lightning Fast SSD Virtual Servers
Our Virtual Private Servers all feature high performance Xeon processors and SSD storage in a RAID10 configuration to optimize your server's performance, which dramatically enhances visitor experiences on your site.
That speed is backed by unparalleled 24/7 support, featuring both outstanding response AND resolution times to maximize your uptime.
Now is the time to join the ProlimeHost virtual private server revolution.
Dedicated Servers: Backed by a 99.9% SLA network uptime guarantee
We only use enterprise-class hardware in our dedicated servers and offer a four (4) hour hardware replacement.
Throw in IPMI for remote management, support for public and private networks, free operating system (OS) re-installs, and SATA, SAS & SSD storage.
Call +1 877 477 9454 or email us at Sales@ProlimeHost.com. We're here to help.