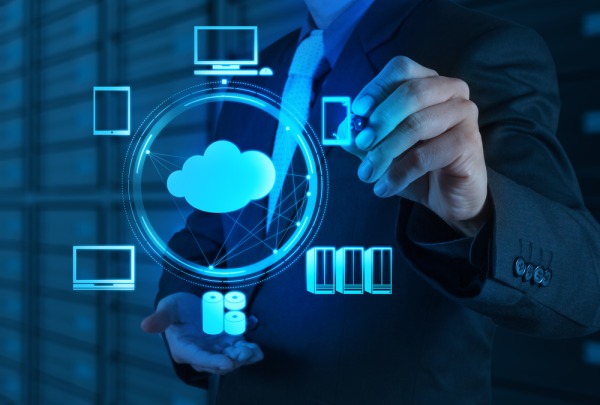 The term "Cloud" became a buzzword in the hosting industry some years back, but very few people outside of the industry (and some hosting providers) really understood the scope of what the cloud entailed or how it could or would affect their IT strategies.
"Cloud Computing" typically refers to the on-demand delivery of IT resources and applications over the Internet with pay-as-you-go pricing. It enabled a simpler method to access databases, storage, servers and application services via the Internet.
With cloud computing, it's now possible to provision just the correct type and size of IT resources you need to power your latest marketing strategy, increasing access to as many resources as necessary very quickly, and on the plus side, only pay for what you use.
Looking back
I had seen predictions that forecast twenty percent of businesses wouldn't own any IT assets by the year 2012. The basis for that prediction was predicated on a number of movements, one of which was cloud-enabled services. They foresaw trends toward virtualization, the need for fewer hardware assets and more and more employees running their personal desktops, laptops and notebooks on corporate networks. It's 2023 and while cloud computing is growing, most businesses STILL retain huge inventories of IT hardware assets.
What factors led to the development of the cloud?
The old model of dedicated servers working in isolation from one another restricted the ability to scale applications and services. For hosting clients, this meant they were very often paying for underutilized hardware, or if their operations required additional IT resources seasonally, such as during Christmas, they were forced to either rent another dedicated server to take up the load or upgrade their existing server. Once that season passed, they were typically under contract for hardware they no longer needed.
By combining servers as a cluster of virtual machines, not only did that reduce costs, it improved performance. Virtualization enabled businesses and hosting providers to maximize their IT overhead. This translated into a higher ROI (return on investment) and a more elastic IT service.
Public versus Private Clouds
Both types of clouds, public or private, offer significant benefits, such as; instant provisioning, increased scalability, resources that are virtualized and finally, the all- important ability to expand their server base very quickly.
Public clouds can be defined as multi-client environments where organizations purchase a portion of a server in a cloud computing environment that is essentially shared with other clients. These types of deployments are commonly purchased for use as web servers or development systems and compose the majority of all cloud applications.
Not all cloud services are compliant with regulations such as Sarbanes-Oxley, PCI, and HIPAA. Compliance can vary depending on the specific cloud service provider and the type of service being used. It's important to check with the provider to ensure that they offer the necessary level of compliance for your needs.
In contrast to public clouds, private clouds aren't offered in the same manner as public clouds because the hardware is dedicated to a specific client. The hardware, network and storage performance of private clouds can be customized to that client's specific requirements.
Integrated hybrid deployments
If your application requires the use of a dedicated server, for example, to run a high speed database application, that server can be integrated into the cloud solution creating a hybrid deployment that isn't possible in a public cloud.
The basic reasons behind the cloud revolution
The rising cost of electricity, the development of virtualization and the demand for scalability were huge deciding factors that aided the incentive to drive the cloud revolution. Developing virtualized environments is far less expensive than purchasing and managing new hardware in anticipation of foreseeable demand.
Hosting solutions, prior to the cloud, really did result in the inefficient use of hardware assets. Virtualization solved that by allowing applications to run on hardware in data centers which is distributed to clients on demand across their organization.

BROUGHT TO YOU BY PROLIMEHOST
We've been in the web hosting industry for over a decade, helping hundreds of clients succeed in what they do best and that's running their business. We specialize in Virtual Private Servers (VPS) and dedicated servers, with data centers in Los Angeles, Denver & Singapore.
VPS SERVICES: LIGHTNING FAST SSD VIRTUAL SERVERS
Our Virtual Private Servers all feature high performance Xeon processors and SSD storage in a RAID10 configuration to optimize your server's performance, which dramatically enhances visitor experiences on your site.
That speed is backed by unparalleled 24/7 support, featuring both outstanding response AND resolution times to maximize your uptime.
Now is the time to join the ProlimeHost virtual private server revolution.
DEDICATED SERVERS: BACKED BY A 99.9% SLA NETWORK UPTIME GUARANTEE
We only use enterprise-class hardware in our dedicated servers and offer a four (4) hour hardware replacement. Throw in IPMI for remote management, support for public and private networks, free operating system (OS) re-installs, and SATA, SAS & SSD (including NVMe) storage. Call 1-877-477-9454 or contact us. For everything from gaming servers to cheap dedicated servers, we're here to help.
ASIA OPTIMIZED SERVERS: IMPROVING CONNECTION SPEED AND QUALITY
Procuring an Asia optimized server improves the connection speed and quality between the server and the users in Asia or China. This can reduce latency, packet loss, jitter, and bandwidth issues that can affect the performance and reliability of the server and the applications hosted on it. For more information, please call 1-877-477-9454 or contact us.