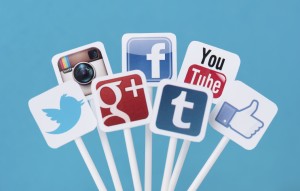 Twitter should absolutely be in your company's market strategy. Ok, I admit that I didn't jump on the Twitter bandwagon right away. I didn't perceive a great deal of value in a lot of tweets I read in the early days. Twitter has evolved though, and I now realize there are plenty of super ways to leverage Twitter to grow your business.
Twitter is another way to brand your company
Brand awareness is now huge on Twitter. The key to branding is keeping your business in the public eye, using promotions to increase conversions for your products and services.
The key to Twitter is to be engaging
Engagement with your target audience lends to a heightened perception of know, like and trust, a crucial element in the sale of ANYTHING. And you don't have to be the originator – simply show an interest in their tweets by retweeting or commenting on them.
Listening to tweets can identify market trends. What are people interested in today? RIGHT NOW?
Gain a competitive advantage by monitoring your competition's tweets. Are they coming out with a new product or service? Or are they using Twitter in a way you haven't thought of yet?
Reputation management on Twitter can be handled in real time
Reputation management is another critical app for Twitter as it allows you to know what's being said about your brand in real-time. Quite often, simply by responding that you're working on an issue helps quell any negativity.
Add on benefits of tweeting
Directing tweets to landing pages can help with conversions, especially if the offer is so compelling that your tweet gets reposted.
A significant side effect would be higher ranking in SERPS (Search Engine Results Pages) leading to increased organic conversions.
How followers perceive your tweets is critical
Participating in industry discussions may help others perceive your business as EXPERTS in the field.
Following Twitter on mobile devices
Don't forget mobile apps for people on the move. Twitter is ideal as a mobile communications tool.
Link your press releases to Twitter
Just issued a Press Release and want to get your announcement out quickly? Spread the word by Tweeting it.
BROUGHT TO YOU BY PROLIMEHOST
We've been in the web hosting industry for over a decade, helping hundreds of clients succeed in what they do best and that's running their business. We specialize in Virtual Private Servers (VPS) and dedicated servers, with data centers in Los Angeles, Denver & Singapore.
VPS SERVICES: LIGHTNING FAST SSD VIRTUAL SERVERS
Our Virtual Private Servers all feature high performance Xeon processors and SSD storage in a RAID10 configuration to optimize your server's performance, which dramatically enhances visitor experiences on your site.
That speed is backed by unparalleled 24/7 support, featuring both outstanding response AND resolution times to maximize your uptime.
Now is the time to join the ProlimeHost virtual private server revolution.
DEDICATED SERVERS: BACKED BY A 99.9% SLA NETWORK UPTIME GUARANTEE
We only use enterprise-class hardware in our dedicated servers [1] and offer a four (4) hour hardware replacement. Throw in IPMI for remote management, support for public and private networks, free operating system (OS) re-installs, and SATA, SAS & SSD (including NVMe) storage. Call 1-877-477-9454 or contact us [2]. For everything from gaming servers to cheap dedicated servers, we're here to help.