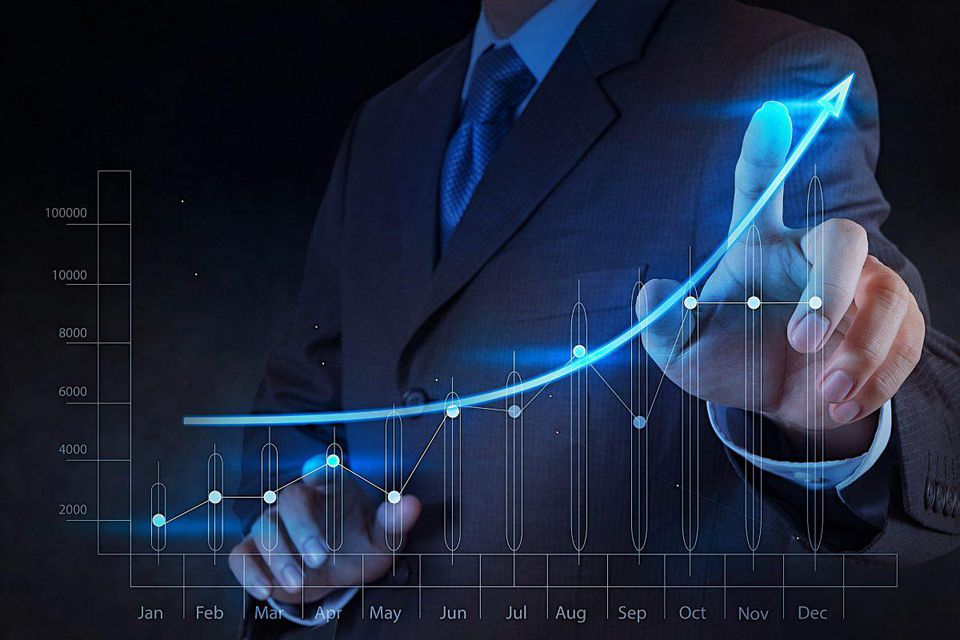 Value add services is one of my favorite topics, especially as it relates to the web hosting industry. I originally wrote this article in 2010, but it's very much valid in today's market as well.
What I mean by value add is your company's unique blend of products and services, and how those are perceived by your prospects and clients. You may be the absolute best at what you offer, yet your business is not growing as expected. This often happens when you don't effectively communicate your expertise.
Communication is key
What's behind your value add? If you don't spell out everything you do, starting with your estimates and proposals – to invoices, your value add could be overlooked. What does it take to provide your business solution? Infrastructure, research, surveys, reports, travel time, understanding the competition, proof reading, editing, revisions, design work, interviews, phone calls, hiring competent staff, industry schooling and licensing? The list goes on and on, but are these communicated to your prospects and clients? If not, your value add will be negatively impacted.
Expertise is a business value add
Why do I pay my automotive dealer $125+/hour for labor? When I was repairing typesetters, our first hour labor rate was $180.00, and that was over 25 years ago. Hair coloring and styling can run $100.00+. And these rates are invoiced and paid routinely because there's a perception of value associated with each service. The perception of your value can be elevated via marketing campaigns, blogs, case studies, testimonials and so on.
Know, Like and Trust
Again – know, like and trust come into play here. How well do your prospects and clients actually know, like and trust you, your firm and staff? For example, I see a lot of web hosting firms essentially hiding behind their products and services, and specs on their data centers. When you're performing research to determine which web hosting provider to go with, should that decision be based entirely on specs and prices? If you're smart, the answer is a resounding no.
What prospects are generally seeing are advertisements for shared hosting starting at $7 per month and up. To the prospect, this means that their new shared account (the face of their company online) will be sharing the same IP address with hundreds of other companies, and some of them may or may not be good neighbors. So you're probably wondering, "What the heck does that mean?"
Good and bad neighbors on a shared hosting account
There are safeguards that the web hosting industry has implemented to safeguard the integrity of IP addresses, specifically in regard to email spamming. When a rogue account that's shares the same server as your site gets caught spamming, that IP address will be registered with a diverse group of vendors like Spamhaus (that providers subscribe to) to block email from the offending account. After all, who wants spam in their inbox?
How to Identify Bad Neighbors
I use a browser extension to help identify how many other sites are sharing your IP address. It also shows whether those sites are involved in hacking, malware, adult content or things you'd rather not be associated with. Who wants to share services with a cyber-criminal?
How do neighborhoods factor into value add services?
Reputation is the key word here. Companies spend a lot of money on branding and on reputation management. One bad review on WHT, Hosting Discussion, Yelp, Angie  or other review site can adversely affect your business and undo countless hours devoted to branding your business, and its good name. For web hosting providers, one thing you cannot do is become complacent and assume your clients are all happy because they're not entering service tickets. Value add services encompass ensuring the security of your servers, and safeguarding your clients.
Web hosting value adds
Among the value adds I envision as important for a web hosting provider – infrastructure, 24×7 support and hands-on expertise rank high. Every provider it seems, has bronze, silver and gold plans. For providers, if your value add is e-commerce, disaster recovery or managed services, how do you communicate what makes your service unique, and worth the price you advertise?
If you offer collocation, how do your plans differ from your competition? Would two 20AMP circuits per rack be a value add, or simply norm? If you offer business class shared web hosting plans, what does that mean and is that perceived as a value add service?
Certainly, value adds are competition driven. Do your prospects and clients know how you differ from your competition? Telling them, or not, will impact your business.

BROUGHT TO YOU BY PROLIMEHOST
We've been in the web hosting industry for over a decade, helping hundreds of clients succeed in what they do best and that's running their business. We specialize in Virtual Private Servers (VPS) and dedicated servers, with data centers in Los Angeles, Denver & Singapore.
VPS SERVICES: LIGHTNING FAST SSD VIRTUAL SERVERS
Our Virtual Private Servers all feature high performance Xeon processors and SSD storage in a RAID10 configuration to optimize your server's performance, which dramatically enhances visitor experiences on your site.
That speed is backed by unparalleled 24/7 support, featuring both outstanding response AND resolution times to maximize your uptime.
Now is the time to join the ProlimeHost virtual private server revolution.
DEDICATED SERVERS: BACKED BY A 99.9% SLA NETWORK UPTIME GUARANTEE
We only use enterprise-class hardware in our dedicated servers and offer a four (4) hour hardware replacement. Throw in IPMI for remote management, support for public and private networks, free operating system (OS) re-installs, and SATA, SAS & SSD (including NVMe) storage. Call 1-877-477-9454 or contact us. For everything from gaming servers to cheap dedicated servers, we're here to help.
ASIA OPTIMIZED SERVERS: IMPROVING CONNECTION SPEED AND QUALITY
Procuring an Asia optimized server improves the connection speed and quality between the server and the users in Asia or China. This can reduce latency, packet loss, jitter, and bandwidth issues that can affect the performance and reliability of the server and the applications hosted on it. For more information, please call 1-877-477-9454 or contact us.