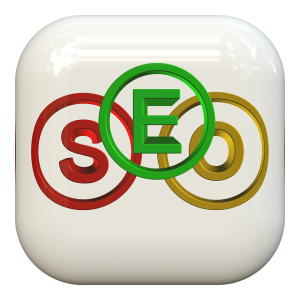 If you're hosting mission critical data on your eCommerce website, it's important that you understand who is visiting your site and why.
After all, when you spend thousands of dollars developing and maintaining an eCommerce website, it makes no sense whatsoever to NOT measure its traffic. Would it be useful to know what keywords visitors query to find your site, or what the majority of entrance and exit pages are? Would it be wise to tweak your site to maximize your conversion ratio? Would that relate to more money in your pocket at the end of the day? The answer to all three questions is YES.
Statistical analysis is a no brainer
Search Engine Marketing & Optimization is crucial to the ongoing success and growth of your online business. Statistical analysis is one piece of that pie – as a reference for formulating and implementing action plans.
For comparison, Search Engine Marketing relates to paid advertisements on search engines –
Pay Per Click (PPC)
Pay Per Thousand Impressions (PPM)
Pay per Acquisition or Cost per Sales (PPA)
Pay Per Visitor (PPV)
Whereas Search Engine Optimization relates to methods for increasing the ranking of your website on search engines.
Measuring
Monetizing your site starts with understanding what your prospects want and what your competition offers, then integrating that knowledge on your site, constantly measuring trends and tweaking as necessary. The key word is "measuring." How do you know what to tweak without some sort of measurement?
Fortunately, there are tons of free and paid analytical tools to help you do just that. Google Analytics is probably the most well-known and frequently used tool currently on the Internet, but other tools like Raven, SpyFu and others warrant research.
The key to success is simply outperforming your competition
Understanding how your competition outranks your site gives you some insight on the steps you must take to overtake them. That could be mean comparing the quality of content on their site as it relates to your site. Is it value add? Is it grammatically correct? Does it appeal to the five senses of sight, smell, sound, feel and taste via viral videos? How many backlinks to they have? Where do they advertise and how large is their advertising budget?
SEO is an ongoing process
Reaching page one on Google SERPS is no easy task, but once you finally do make it, you can't sit back and put your site on autopilot. I guarantee you that your competition is not taking being displaced with grace. Statistical analysis only works as long as it's continually implemented AND acted upon.
Brought to you by ProlimeHost
We've been in the web hosting industry for ten years, helping hundreds of clients succeed in what they do best and that's running their business. We specialize in dedicated servers, with data centers in Los Angeles, Denver and Singapore.
The E3 1275 v5 processor is now available at great pricing, giving you the ability to add up to 64GB of DDR4 ECC RAM. Call +1 877 477 9454 or email us at Sales@ProlimeHost.com. We're here to help.