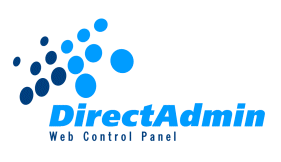 It's well recognized that cPanel is the most popular control panel in the web hosting industry, but DirectAdmin is a viable alternative for any number of reasons, including:
It's easy to use
When we talk about user interface, what most clients look for is efficiency that addresses everyone from noobies to the more advanced. With DirectAdmin, you get three levels of access; reseller, admin and user, and those can be easily managed under one login. Not happy with the interface? Skins (design layouts) can be swiftly interchanged with one click.
Efficiency as it relates to speed
Again, efficiency is at the forefront here because DirectAdmin utilizes very little resources on the system side of things, which makes it a viable solution for everything from very complex dedicated servers to the lowest of low VPS servers. This translates into increased speed, and who doesn't want that?
How DirectAdmin deals with downtime
Here's something you'll love about DirectAdmin. It automatically recovers from crashes and sends sysadmins notifications so they can take corrective measures. In addition, it's entirely stand-alone, so admins can easily change up libraries and services without apprehension.
DirectAdmin features an in-depth knowledgebase
Looking for a tutorial or answer to a question about DirectAdmin? Their knowledgebase is full of highly informative tutorials and answers.
Check out their Community Forum
If you're looking to integrate DirectAdmin with other software help not supported by the DirectAdmin team, their forum is the right place to pose your query. Very often, your question has already been answered. Real clients, real questions, real solutions.
Their helpdesk is there to, well – help
DirectAdmin employs a helpdesk to ensure they receive emails asking for support. That communication is highly encrypted and supports uploads and attachments.
DirectAdmin offers a comprehensive site called Sitehelper, which is designed to support clients
Sitehelper is a thoroughly comprehensive website which has been created to support your customers, but it also has sections for administrators and resellers.
What would we do without technical documents?
Of course, DirectAdmin has documents that cover everything from info for admins to installation procedures and customization.
What to do when everything you try turns inside out?
Fortunately, DirectAdmin understands that not everything can be covered by or handled with help articles, so they have humans at the other side of the spectrum to help.
What are some the features they include for users?
A full range of email options are available including the ability to create POP/IMAP accounts, autoresponders and a variety of filters.
Do you need the ability to set directory permissions for FTP accounts? This comes in very handy when you don't want certain users accessing anything and everything.
Need full DNS control? You've got it! Add and delete records and alter MX settings? In there!
If you're looking for statistics on specific accounts, it's included every which way from right-side-up to upside-down and inverted. Just kidding, but yes, it's very thorough AND they include Webalizer!
The list goes on and on with features like:
Subdomains Menu
File Manager
MySQL Databases
Site Backup
Error Pages
Directory Password Protection
PHP Selector
Advanced Tools
BROUGHT TO YOU BY PROLIMEHOST
We've been in the web hosting industry for ten years, helping hundreds of clients succeed in what they do best and that's running their business. We specialize in Virtual Private Servers (VPS) and dedicated servers, with data centers in Los Angeles and Singapore. In fact, we're running a promotion on our Los Angeles dedicated servers right now.
VPS Services: Lightning Fast SSD Virtual Servers
Our Virtual Private Servers all feature high performance Xeon processors and SSD storage in a RAID10 configuration to optimize your server's performance, which dramatically enhances visitor experiences on your site.
That speed is backed by unparalleled 24/7 support, featuring both outstanding response AND resolution times to maximize your uptime.
Now is the time to join the ProlimeHost virtual private server revolution. Starting at just $19/Month AND we're still offering Double Bandwidth and RAM on all of VPS packages (limited time offer).
Dedicated Servers: Backed by a 99.9% SLA network uptime guarantee
We only use enterprise-class hardware in our dedicated servers and offer a four (4) hour hardware replacement.
Throw in IPMI for remote management, support for public and private networks, free operating system (OS) re-installs, and SATA, SAS & SSD storage.
Plus, the E3 1230 and 1270 v6 processors are now available at great pricing!
Call +1 877 477 9454 or email us at Sales@ProlimeHost.com. We're here to help.