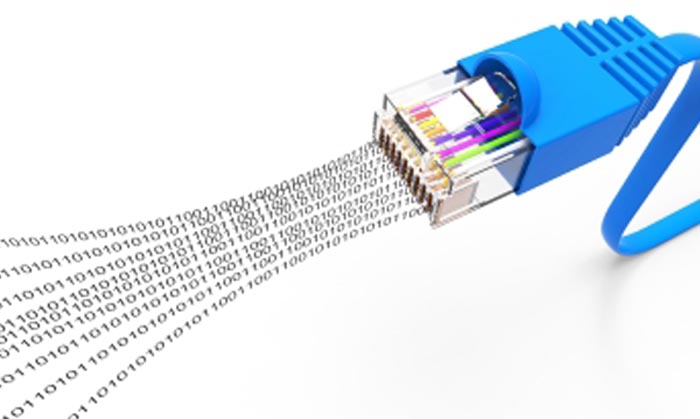 There are real world pros and cons to both renting a dedicated server and to colocating your own server, and the answer as to which you should select depends largely on your cash flow, the complexity of your information technology requirements and the number of servers you'll need.
It'll ultimately be a business strategy that is based on more than a fixed cost-per-month expense. It's a decision that should be based on the IT resources under your control that will chart the success of your business for years down the road.
What are the basic differences between dedicated servers and colocated servers?
Colocated servers
These are purchased and owned by the business, then housed remotely in a data center (colocated) whereas dedicated servers are owned by the hosting provider (who may or may not also own the data center).
With colocated servers, businesses can design the hardware, software, applications and security parameters for each server, but they're also responsible for the upkeep of those servers. Some major considerations for collocation would be how far your business is from the data center where your server will be housed.
Could you feasibly travel to the data center to replace a failed HDD or would you need to contract with the data center for remote hands assistance? The most that some data centers will assist for 'free' is walk over to your server and reset it. Beyond that, some charge reasonable rates for labor and others are outrageously overpriced.
Ask before you commit to a long term collocation contract. It's also highly recommended to keep spare parts for your servers at the data center – to expedite any needed repairs.
Dedicated Servers
Conversely, dedicated servers are typically either owned or leased by the hosting provider, who then rents them to businesses. Some hosting providers will customize their servers to match a client's requirements, but others will not.
The norm for most hosting providers offering dedicated servers is that they'll offer servers in a variety of combinations of CPU's, RAM, hard disk drives, control panels and bandwidth, leaving you to select from a cheap dedicated server all the way to a server costing hundreds of dollars monthly. One advantage with dedicated server hosting is that the provider is responsible for the upkeep of their servers. If a hard drive goes down, they're on the hook to replace it.
Managed services are not normally offered with colocation services, but are widely available when renting dedicated servers. When pondering which method makes more business sense, consider this, "Does your in-house IT staff have the technical knowledge to manage all system admin and maintenance activities on your servers remotely?" If not, managed dedicated servers are highly recommended.
Dedicated servers on one side – colocation on the other side: The good, the bad and the technical.
Both choices will largely benefit from their data center's infrastructure, in terms of backbone providers, security, backup power, alarms and cooling systems.
Colocation
If you need to implement a load balancing solution, incorporate mirroring and any number of other complex set ups, then colocation may be the better option. In some ways, it also gives you more flexibility to plan and grow years down the road.
As an example, if you need a 2U chassis, hardware raid and multiple hard disk drives, good luck getting a reasonably priced dedicated server. Just by its nature, a colocated solution is more complicated to setup and manage. Even so, when comparatively priced, collocation often offers the greater savings over the term of the asset.
Colocation also factors favorably on your balance sheet, as fixed assets indicate higher net worth. This is important to prospects, clients and banks AND if you're using the accrual method of accounting, your income statement will reflect profitability by depreciating your expenses over a number of years.
Colocation is not a good fit for a good number of small businesses though, simply because of the technical sophistication required or the financial wherewithal.
Dedicated Servers Hosting:
The initial upfront investment of purchasing a server, then shipping and installing it into a leased datacenter rack is eliminated when going with a dedicated server solution. Technicians at the data center will install and set up your dedicated server, usually within one to two business days depending on workload, and weekend & holiday schedules.
Leasing a dedicated server is probably the preferred solution for businesses who are not yet ready to outright purchase their servers, or the spare parts to ensure their uptime.
A dedicated server is essentially a physical server leased and managed by the business, without sharing physical CPU and RAM resources with other sites and as so, have historically been the server of choice for high end e-commerce sites.
BROUGHT TO YOU BY PROLIMEHOST
We've been in the web hosting industry for over a decade, helping hundreds of clients succeed in what they do best and that's running their business. We specialize in Virtual Private Servers (VPS) and dedicated servers, with data centers in Los Angeles, Denver & Singapore.
VPS SERVICES: LIGHTNING FAST SSD VIRTUAL SERVERS
Our Virtual Private Servers all feature high performance Xeon processors and SSD storage in a RAID10 configuration to optimize your server's performance, which dramatically enhances visitor experiences on your site.
That speed is backed by unparalleled 24/7 support, featuring both outstanding response AND resolution times to maximize your uptime.
Now is the time to join the ProlimeHost virtual private server revolution.
DEDICATED SERVERS: BACKED BY A 99.9% SLA NETWORK UPTIME GUARANTEE
We only use enterprise-class hardware in our dedicated servers [1] and offer a four (4) hour hardware replacement. Throw in IPMI for remote management, support for public and private networks, free operating system (OS) re-installs, and SATA, SAS & SSD (including NVMe) storage. Call 1-877-477-9454 or contact us [2]. For everything from gaming servers to cheap dedicated servers, we're here to help.