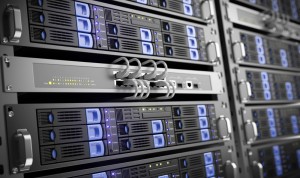 A couple of years ago I wrote an article explaining why it was counterproductive to not know what you didn't know. Confused? Having been in the hosting industry for a couple of decades now, I'm convinced more than ever that businesses don't realize everything they could accomplish with dedicated servers, in terms of applications and virtualization.
For starters, dedicated servers can host more than just one business website. In fact, it can host all of your clients' websites.
For example, if you're a SEO marketing agency, you could host your site and control your clients' websites from top to bottom, for everything from their hosting and email to the content on their sites. Layer on their analytics, links to social media sites and listings on the major directories and databases. This is just one of countless other business scenarios that are well suited to run on a dedicated server.
Intrigued?
Talking about databases, did you know that there are database tools available on dedicated servers that are specifically designed to help you manage your PostgreSQL and MySQL databases? phpMyAdmin is one of those software packages. In phpMyAdmin, "Frequently used operations (managing databases, tables, columns, relations, indexes, users, permissions, etc.) can be performed via the user interface, while you still have the ability to directly execute any SQL statement."1
Have you heard of virtualization?
It's possible to section off your dedicated server into multiple virtual machines, and each of those could run applications like private proxies, email servers, VPN endpoints, DNS servers, repositories, FTP servers, web servers, remote Linux desktops, hosting forums, e-commerce websites, windows remote desktop services (RDS), file servers, SharePoint and extensive database applications.
Could your business use thin clients?
RDS is Microsoft's version of thin client. With RDS, the client system only receives software user interfaces. Execution takes place on the server.
You could specialize in WordPress hosting
WordPress is a content management system (CMS) that basically started out as a blogging platform, but quickly became the CMS of choice for millions of websites globally. With a dedicated server, it's possible to install a WordPress site with a few clicks of the mouse. Not a developer? There are literally thousands of free and premium WordPress themes available on the Internet.
Host your own email
With a dedicated server, you can set up domain names, create and host easy-to-use email accounts that you could use for personal or business emails, and then configure them for use on email clients like Outlook or Thunderbird.
Run an e-commerce website
With a dedicated server, you could make money on the Internet running an e-commerce website. Use shopping cart software like Ecwid, osCommerce or PrestaShop and create revenue by selling your products or services online.
Would setting up remote locations help your business?
Set up one or more VPN's on your dedicated server. VPN's (virtual private networks) make it possible to connect mobile or remote workers (VPN clients) to private networks. Those clients can work like they're physically connected to the network.
Dedicated servers give you more control and flexibility
You'll have full root access, so you can configure or install pretty much any application you desire. Use it as your server of choice for a high end e-commerce site or a complex business model.  The choice is yours.
A dedicated server can be in integral component of your business model
If the key to your business success is a thorough understanding of your client's priorities, needs and expectations, then you'll need an IT infrastructure in place that's responsive, easy-to-use and dependable. Satisfied customers will become "Raving Fans" when you optimize the applications available to your business.
Find out what you don't know about dedicated servers.
I've only scratched the surface here in terms of the vast array of applications that are at your fingertips. Dedicated servers provide an avenue to offer end-to-end solutions to your clients. Always strive to deliver state-of-the-art infrastructure, delivering innovative products that not only solve your client's unique problems, but go that extra one percent to build long lasting business partnerships.
1 phpMyAdmin, Bringing MySQL to the web, https://www.phpmyadmin.net/home_page/index.php
BROUGHT TO YOU BY PROLIMEHOST
We've been in the web hosting industry for over a decade, helping hundreds of clients succeed in what they do best and that's running their business. We specialize in Virtual Private Servers (VPS) and dedicated servers, with data centers in Los Angeles, Denver & Singapore.
VPS SERVICES: LIGHTNING FAST SSD VIRTUAL SERVERS
Our Virtual Private Servers all feature high performance Xeon processors and SSD storage in a RAID10 configuration to optimize your server's performance, which dramatically enhances visitor experiences on your site.
That speed is backed by unparalleled 24/7 support, featuring both outstanding response AND resolution times to maximize your uptime.
Now is the time to join the ProlimeHost virtual private server revolution.
DEDICATED SERVERS: BACKED BY A 99.9% SLA NETWORK UPTIME GUARANTEE
We only use enterprise-class hardware in our dedicated servers [1] and offer a four (4) hour hardware replacement. Throw in IPMI for remote management, support for public and private networks, free operating system (OS) re-installs, and SATA, SAS & SSD (including NVMe) storage. Call 1-877-477-9454 or contact us [2]. For everything from gaming servers to cheap dedicated servers, we're here to help.
ASIA OPTIMIZED SERVERS: IMPROVING CONNECTION SPEED AND QUALITY
Procuring an Asia optimized server improves the connection speed and quality between the server and the users in Asia or China. This can reduce latency, packet loss, jitter, and bandwidth issues that can affect the performance and reliability of the server and the applications hosted on it. For more information, please call 1-877-477-9454 or contact us.