Network availability should be the most important feature you consider when selecting a hosting partner for your business. Make sure that your hosting company is following industry standards and technology to avoid technical failures in the long run.
Network uptime is the actual time your server is fully functional and accessible. It is critical that you choose a web hosting company with high availability and an uptime between 99.5 – 99.99% if you are serious about your business. Downtime is not only a disaster for high traffic businesses, but it equally affects small websites working hard to achieve better ranking on the Internet.
Unfortunately, a lot of businesses realize too late that a network uptime guarantee is not something that should not be overlooked or minimized. The sadder fact is that a lot of folks have already paid for this simple mistake by losing Internet ranking, reputation and revenue. Today, network uptime has become the most important factor when choosing a partner to host your website.
At ProlimeHost, we believe that your online business is more than a showcase of your products and services. We understand that it takes hard work, time and money to build up a successful online business. Our network design has been engineered to optimize speed and reliability. We have a proven track record of 99.99% network uptime backed by our strict service level agreement (SLA).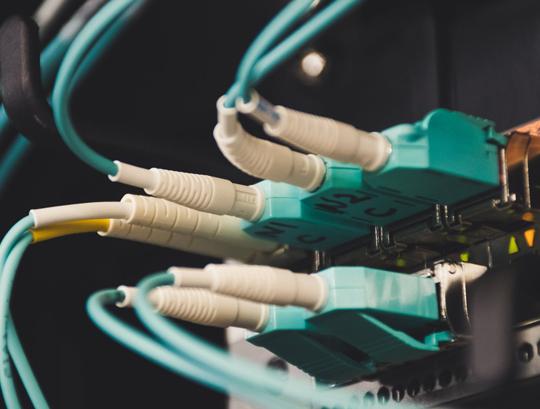 So What Makes Our Network
Reliable?
In order to make our network scalable, stable and faster, we deployed an error-free design monitored by certified network professionals.
Here are the top reasons that make
our network perform outstandingly.
High available redundant power supplies
Multiple premium bandwidth providers
Network route optimization for minimum latency
Advance intrusion detection to prevent both attacks and bad traffic
Scalable hierarchical structure to upgrade with no downtime
Layer 3 managed Cisco high-grade devices
Multiple fiber optical internal links
Hardware firewall & load balancing to shape the quality traffic
Highly trained and devoted network staff to fix any problems
Regular performance reporting and monitoring system
Apart from advanced hardware and technology, our team
works day and night to deliver a super-fast network that
never fails.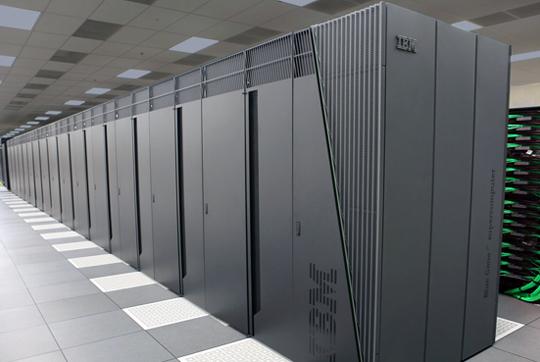 Our Data Center
Centrally located in downtown Denver,
Colorado
One of the reasons we selected Denver to offer servers from is its infrastructure because we need dedicated services for our clients to be highly reliable. Online accessibility is key in this industry so we take great pains to maintain 100% uptime at all of our data centers.
This is a 4,000 square foot data center (nine years old), featuring all of the typical bells and whistles that you would expect to find in a reliable, robust environment designed for 24×7 continuous operations.
Below are our strength points that make us a better data center than
our competition.
We are located in a safe, limited disaster risk environment
We have redundant power supplies, a redundant cooling system and redundant network channels
We deploy a multi-layered security system
We offer a 100% uptime SLA (guaranteed power)
We have an option of cabinet and caged racks
We have an advance fire detection and suppression system in place
We invest heavily in our staff so our team is superbly qualified and professionally trained to run our technology efficiently
We use a 100% fiber optic network with fully-meshed BGP4
We have a highly conditioned power and cooling system
We have a 24/7 real-time network monitoring system
We have designed a highly scalable infrastructur

Certified IT Staff
We invest more on people than technology. We believe that data centers can only perform well if the people who are running our infrastructure are adequately trained. We know how to find , hire and train the excellent staff to run and take care our advanced system.
Bad configurations, bot attacks and faulty devices can lead to sever downtime. Our IT team regularly monitors hardware and software performance deploying customized solutions to combat ever-growing network security threats.

Power Specifications
The power for this data center is located in Denver's Central Business District utility grid which is well known for providing some of the cleanest and most reliable power in the entire nation.
Since 2007, there has been nearly 100% utility power uptime. For added protection on those rare occasions when problems do arise, UPS backed power from distinct, disparate UPS systems keep everything online.

Backup UPS systems
The primary UPS is a Mitsubishi 375KVA. For 2N power, or "B" side power, a smaller PowerWare 160KVA unit fulfills that function. These UPS units deliver conditioned power to the entire facility, immediately providing uninterrupted power in the event of a utility power outage.
Both UPS units have bypass wrap around transfer switches, which allows for intrusive maintenance on them without any interruption to critical power.

Precision Environmental Controls
Cooling and humidity are controlled by 7 Liebert CRAC units, featuring N+1 redundancy. These CRAC units keep the operating environment in the data center at 72 degrees and 40% humidity.
To ensure that optimal cooling and air circulation is available 24/7, air flow studies are conducted, and an analysis with infrared heat sensing cameras is performed on a regular basis.
There are also local and remote environmental monitoring systems in place.

Backup Generators
Both A and B power is backed up by individual 250KW generators, which can power the data center for over 24 hours, in the event of an extended utility outage. Additionally, routine maintenance is performed on both generators to ensure they will function properly when needed

Security
This facility is located within a building that has 24×7 onsite security. Outside of regular business hours, all individuals entering or exiting the building are required to present building credentials and sign in with onsite security staff.

Monitoring and Maintenance
All data center infrastructure is monitored via a centralized building monitoring system and via routine visual inspections. The entire infrastructure is also maintained at or above recommended maintenance intervals to proactively address any potential issues before they can become full blown problems.

Fire Detection and Suppression
Fire detection within the data center is provided by an early detection alarm system monitored both within an office suite and by the building's 24×7 security staff.
The data center has smoke detectors above and below floor. The fire suppression system is a pre-action, dry pipe which would discharge water only from the appropriate locations should the heat in the data center increase enough to trigger a fire sprinkler head.

Staffing
The data center itself is staffed 24×7 and features independent video surveillance and access control systems to prevent unauthorized access to the secure data center rooms.