Imagine that you have reached to a stable online ranking with a number of sponsors and quality traffic to your business website. What would be the result if Google or your potential customer visits the website and found it down or inaccessible? If downtime occurs and your hosting partner is not ready for it, you may go out of business with a prolonged downtime with irrecoverable business data.
The downtime of your website could be very expensive for your business and you have to pay for it in the long run. The most annoying and difficult part is to re-build and restore your credibility and trust. It takes a significant amount of hard work, day and night dedication, your hard earned money to establish an online business and website ranking on the internet. Website accessibility is critical and even a slight downtime could take all your hard work down to drain. Along with uptime guarantee, you must question yourself that if your business grows, does your hosting company have an ability to upgrade you without downtime. Do they have enterprise technology to meet the load spikes and security threats?
Providing up to 100% of network availability is a tough job but not an impossible thing to do. If you have a reliable infrastructure maintained by skilled staff you could reach up to 100% of network uptime. ProlimeHost is proud to guarantee you the true 99.9% network availability covered by our service level agreement (SLA).
We invest a major part of our time and money in thorough planning, real hard testing and executions to make a highly available redundant network that stays online uninterrupted. We work with a simple goal in our minds and that is: The more you plan, the better infrastructure you will have.
We believe that a reliable network will create a peace-of-mind workflow for both customers and our staff. We use redundant power and network schemes to be prepared and handle the unwanted outages efficiently.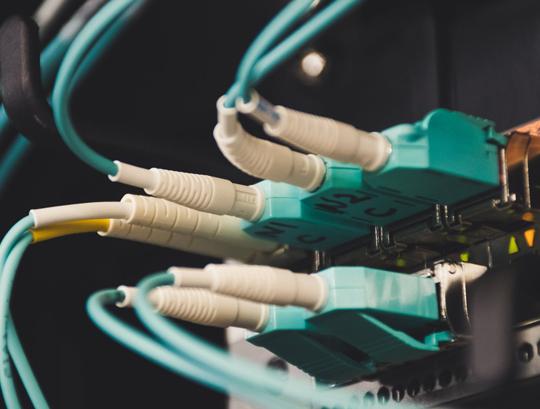 So What Makes Our Network
Reliable?
In order to make our network scalable, stable and faster, we deployed an error-free design monitored by certified network professionals.
Some of our top-features you might want to consider for your online venture:
99.9% Network uptime Service Level Agreements
Network monitoring with fast failure detection
100% BGP4 redundant network
100% fiber optic network communication
100% redundant power service level agreement
Cisco layer 3 equipment
24×7 certified NOC operators
Apart from advanced hardware and technology, our team
works day and night to deliver a super-fast network that
never fails.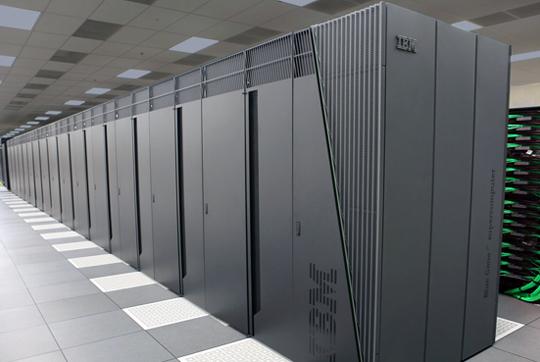 Our Data Center
800 S Hope St, Los Angeles, CA 90014
We colocate our servers in the WebNX data center. ProlimeHost utilizes top tier data center infrastructure comprised of optimized high-performance Border Gateway Patrol (BGP) routes out of 800 Hope Street in Los Angeles, CA, which provides our clients expedited routing to every location.
Our network optimizes BGP routes in real time by employing a Noction Intelligent Routing Platform (IRP) uplinked to eleven (11) different carriers. Those paths are optimized as needed so that we can seamlessly provide our customers with the best possible routes to enhance their traffic.
Noction IRP actively gathers metrics such as latency, historical reliability, packet loss and maximum peer capacity. It then calculates best cost and performance route optimization. Norton IRP also dramatically reduces human error by automating the BGP optimization process. Without it, engineers would need to run countless probes each and every hour to decipher better traffic routes, coupling that against historical performance. All of this happens at the network edge in a non-intrusive fashion to accurately detect congestion and outages.
Our Los Angeles data center is using SAS 70 type II with N+1 redundancy across the network.
We utilize redundant AC power, UPS quipped with 2 x 150KvA backup units, and diesel generators for 100% power availability to our equipment.
Below are some points that make us a powerful yet cost-efficient data center
Risk-free ideal environment with rare hurricanes and tornadoes
Carrier neutral as well as fiber connectivity
100% power and hardware uptime guarantee
99.9% true network high availability
Well trained and certified data center staff
dedicated rack with protected cage available
Diverse redundant power with independent circuits
2×150 Kva UPS scalable backup units
Infrastructure with greater flexibility and capability
We have designed a highly scalable infrastructur
On-site physical security along with video surveillance system
Multiple ways of authentication with limited access to devices
Well planned and tested disaster recovery strategies
Multiple premium bandwidth connections
Fully redundant native 10GE network
We invest heavily in our staff so our team is superbly qualified and professionally trained to run our technology efficiently
We use a 100% fiber optic network with fully-meshed BGP4
We have a highly conditioned power and cooling system
We have a 24/7 real-time network monitoring system

Certified IT Staff
We hire certified , well trained professional to meet the complex enterprise day to day operational demands.
Our network infrastructure is designed for unmatched reliability, which makes our network exceptionally difficult to beat. Add six (6) high end Cisco ASR 9000 Series Aggregation Services Routers, video monitoring, an electronic security system, a top-of- the-line fault tolerant, redundant power system, all fully managed by 24 hour onsite network engineers – and our clients are assured of maximum connectivity 24 hours a day, 365 days a year.