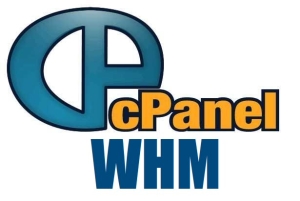 A little over a year ago, cPanel announced price increases that rocked the web hosting industry, propelling it into a panicked frenzy. Over a year later, hosting forums continue to be peppered with multiple threads and hundreds of comments, mostly from very irate cPanel partners.
How did providers cope with these price increases?
Emotions ran extremely high as web hosting providers scrambled to calculate how to best cope with price increases that they either had to eat, cutting into their already thin profit margins – or risk passing on those control panel price increases to their clients.
cPanel has been the popular choice of control panels for years
Many of those web hosting providers had been cPanel partners for over a decade. Over those years, cPanel was deemed to be a premier product and was widely accepted as the 'popular' choice of clients globally, and rightfully so.
cPanel has been a fantastic business partner over the years
Business partnerships were cultivated over those years, with many in the industry getting to know cPanel employees on a professional level, even to the point of considering them friends. I know in my attendance at the cPanel conference in Houston, I thoroughly enjoyed conversing with and partying with the cPanel staff.
I was highly impressed by their professionalism and down-to-earth attitudes. In the long term, we all understood that what made cPanel different was the actual product itself and how it favorably compared to other control panels on the market. Sure it cost more, but not that much more and every additional penny was worth the investment, simply because it outclassed the competition.
cPanel selling points
Ease-of-use is a huge selling point, especially in dealing with the general public. cPanel had that going for it in spades. Realistically though, price does factor heavily into whether ease-of-use outweighs price increases that are not conducive to what clients are willing to absorb.
Feedback had been largely negative
A good number of web hosting providers immediately reached out to their client base upon learning of cPanel's price increases, some to query for feedback and others to prepare them for an eventual hike in hosting plan prices. Needless to say, feedback was reported to be largely negative across-the-board.
cPanel does not seem receptive to pleas from providers to reconsider
Some providers wrote open letters to cPanel, hoping to persuade them to turn-about-face and realize the mistake they had made. To date, there has been no compromise on cPanel's part, so the increases appear to be here to stay.
The hard choice
On the client side, I suspect many will make the hard choice to live within the limitations that less expensive control panels offer, simply because it isn't within their budget, or for some, because they believe cPanel has become unnecessarily greedy.
Price increase are acceptable if reasonable
I suspect the web hosting industry at large, and for the most part, many clients understand price increases are necessary from time-to-time. This means of course that those increases are reasonable, but from the comments in the forums, what providers are tasked with is coping with largely unreasonable price increases, to the point of weighing the option to switch to other control panels.
Direct Admin may be the benefactor of cPanel's price increase
I saw a poll on a thread asking which non-cPanel control panel would be the most viable/popular to migrate to and the overwhelming winner was Direct Admin. No doubt, they'll have to deal with the hassle of migration, but many seem ready to take that leap.
Workarounds
Just like black hat (not recommended) is prevalent in the SEO industry as a means to provide workarounds to rank higher in Google SERPS (search engine results pages), cPanel price increases will encourage providers to find workarounds that are basically security unsafe. It is always recommended to separate accounts/domains from each other to minimize hacking. One provider noted that one of those workarounds could be addon domains – multiple domains under one cPanel account. The issue there is that once one of those domains is hacked, the rest of the domains on that cPanel account are also at risk, as you lose separation between them.
On the backside, recording financials
There was a ton of confusion in the web hosting industry over just how to manage these price increases on the books. I suspect a number of smaller hosts went belly up as their margins are already too thin to absorb this type of added expense. Larger hosts, especially those with CPAs on staff were able to cope.
What about Plesk
Plesk has remained popular through the years as an alternative to cPanel, but alas, it is owned by the same parent company as cPanel. What's to say, Plesk will raise their pricing again in short term? So here is the dilemma, will providers migrate to Plesk to save money to only face a similar price increase down the road? Fool me once, shame on you. Fool me twice, shame on me.
Brought to you by ProlimeHost
We've been in the web hosting industry for over a decade, helping hundreds of clients succeed in what they do best and that's running their business. We specialize in Virtual Private Servers (VPS) and dedicated servers, with data centers in Dallas, Phoenix, Los Angeles & Singapore.
VPS Services: Lightning Fast SSD Virtual Servers
Our Virtual Private Servers all feature high performance Xeon processors and SSD storage in a RAID10 configuration to optimize your server's performance, which dramatically enhances visitor experiences on your site.
That speed is backed by unparalleled 24/7 support, featuring both outstanding response AND resolution times to maximize your uptime.
Now is the time to join the ProlimeHost virtual private server revolution.
Dedicated Servers: Backed by a 99.9% SLA network uptime guarantee
We only use enterprise-class hardware in our dedicated servers and offer a four (4) hour hardware replacement.
Throw in IPMI for remote management, support for public and private networks, free operating system (OS) re-installs, and SATA, SAS & SSD storage (including NVMe).
Call +1 877 477 9454 or email us at Sales@ProlimeHost.com. We're here to help.