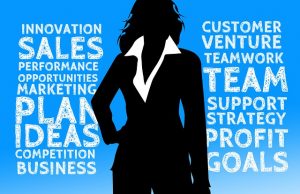 How do you measure the quality of your marketing strategies? Do you measure quality in terms of new sales, or possibly more targeted traffic to your website or blog? Is it measured by closing ratios? What do you use for a baseline? The bottom line is that you can't manage what you can't measure, so there has to be a reference point. Of course, you could simply wing it, but that doesn't work long term unless you're incredibly lucky.
In web hosting, most providers measure the quality of their marketing efforts in the number of new clients, supplemented by upgrades from existing clients. Churn is not necessarily attributed to marketing, rather to support, but it's still possible to connect the dots.
Can you use controversy to increase your sales?
This is actually used quite frequently, especially in titles, to draw attention to the intended product or service. Books, magazines, websites, forums and blogs are great at tapping into controversy. Right way – wrong way. What it can do – what it can't do. What's expected – what's not expected. What works – what doesn't work.
A lot of folks question the benefit of using controversy in sales pitches, and you certainly carry a double-edged sword when doing so, but it can work well if professionally presented. What prospects really look for is solutions to their specific issue or pain. If your product or service offers that solution at a competitive price point (not necessarily the lowest price), then your closing ratios will improve.
Marketing vehicles
For blogs to be an effective marketing vehicle, do they need to be relatively free of sales related content? My take is that even if prospects are searching to buy, they don't want to be sold to. Does that make any sense? Blogs should contain value-add, relevant content, with minimal hype or sales talk. Blogs enable even the smallest of entrepreneurs to present themselves as experts in their field.
Prospects have proven over and over that they prefer to buy from individuals, businesses and organizations that they know, like and trust. If you're perceived as an expert in your field, that speaks volumes to trust.
Blogs also open a channel of communication whereby prospects and clients can discuss and pose queries of your content. Responding to their queries is vitally important as it shows an interest in their concerns and observations. In turn, this can lead to a following of sorts where your audience begins to know who you are and where you're coming from, and that speaks volumes to know and like.
Content
First and foremost, content must be readable. If you write marketing material in long, unbroken blocks of text, 99.9% of your prospects will either fall asleep halfway through your presentation or move on to your competition. And color contrast is HUGE!! Who designs marketing materials with blue text on a purple background?!! Or uses 13 different fonts and point sizes on the same page?
There have been lengthy threads started on a number of web hosting forums devoted to this topic alone. If the content of your website, blog or marketing materials is perceived as less than professional, this will adversely affect sales. This includes grammatical errors, less than appealing color combinations or color contrast, or simply the flow of your content.
Break up those long paragraphs into shorter, easier to read content. Use bullet points to draw attention and add graphics for eye appeal. It's amazing how quickly you can pick up on sites that were designed in the 90's, because so many of them used animated gifs and bizarre colors.
Your website or blog is the face of your business online. Lack of attention to either of them can be perceived as a lack of attention (by extension) to your business operations. First impressions do matter. In fact, I recently visited a local adult-assisted living facility where the receptionist had a plaque that read, "Director of First Impressions."
Clarity
I think clarity varies by whatever marketing vehicle you pursue, but there should be a common thread that transcends your effort, rather it's in terms of ROI, branding or whatever. Marketing campaigns should be a blend of persuasion, advertising, marketing, writing and knowledge in a manner that CALLS (your prospect) TO ACTION.
A confused prospect never buys, so it's important to be focused in your presentations. If you want your prospect to lease a VPS, don't divert your presentation to hot, warm and cold disaster recovery solutions. Lead them in a logical manner from point Interested to point Purchased, without a lot of side trips.

BROUGHT TO YOU BY PROLIMEHOST
We've been in the web hosting industry for over a decade, helping hundreds of clients succeed in what they do best and that's running their business. We specialize in Virtual Private Servers (VPS) and dedicated servers, with data centers in Los Angeles, Denver & Singapore.
VPS SERVICES: LIGHTNING FAST SSD VIRTUAL SERVERS
Our Virtual Private Servers all feature high performance Xeon processors and SSD storage in a RAID10 configuration to optimize your server's performance, which dramatically enhances visitor experiences on your site.
That speed is backed by unparalleled 24/7 support, featuring both outstanding response AND resolution times to maximize your uptime.
Now is the time to join the ProlimeHost virtual private server revolution.
DEDICATED SERVERS: BACKED BY A 99.9% SLA NETWORK UPTIME GUARANTEE
We only use enterprise-class hardware in our dedicated servers [1] and offer a four (4) hour hardware replacement. Throw in IPMI for remote management, support for public and private networks, free operating system (OS) re-installs, and SATA, SAS & SSD (including NVMe) storage. Call 1-877-477-9454 or contact us [2]. For everything from gaming servers to cheap dedicated servers, we're here to help.