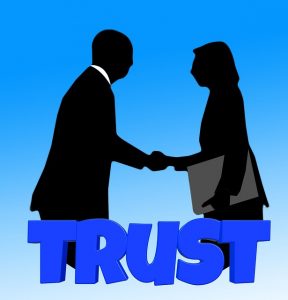 Trust is something that can't be purchased as it needs to be earned. It's vitally important when it comes to creating the types of bonds that are necessary for partners in business to succeed. If you truly want to minimize customer churn AND promote a culture that is sustainable, each partner in a business relationship needs to trust that they'll be treated fairly and professionally. In the web hosting industry, this works both ways, for the client and the provider alike.
Understanding why trust is necessary is a good start, but actually building trust requires a bit of work
Building trust isn't simply a marketing strategy, it's an orchestrated culture created by management and implemented company-wide. All business owners are essentially asking their prospects and clients to trust that they'll be treated fairly and that their services and products will solve their specific issues as promised.
Trust is an empowerment
When an individual, business or organization places their trust in you, they're taking a giant leap of faith, very much like trusting a bus driver to get them to their destination safely, or in their doctor to prescribe the correct medication.
Trust is a measured dynamic
Once trust is earned, it has to be maintained. You can never assume in business that just because your clients are not complaining that they are satisfied. Trust is earned and maintained in increments. Along with empowerment, there has to be accountability. That starts with your very first contact with a prospect and continues infinitely.
Trust is a culture built from the top down
Trust is contagious, very much like a basket of apples. One bad apple can lead to the eventual demise of all of the apples. In businesses, leaders need to lead by example. If they're not trustworthy, that filters down through the entire organization, infecting every department. Many employees are smarter than they're given credit and can figure this out. A type of apprehension sets in, and over time this leads to less innovation and creative thought.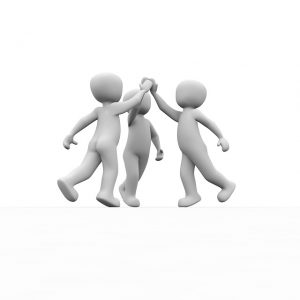 How does respect factor into trust?
It's hard to respect someone who you do not trust. From a consumer's point of view, if they perceive that a provider is being condescending, trust goes out the window, and that may not be isolated to a specific employee. For example, if there is a billing dispute, lack of trust can spill over to the sales department even though they were never party to the discussion. Respect has to be earned at every level of an organization.
What's the rule of thumb for listening versus talking?
In 'Sales 101,' I learned very early to listen 80 percent of the time, and talk on 20 percent. Why? First, people like to talk about themselves (it's only natural). More importantly, most prospects that search out products and services do so to solve an issue, and they feel a need to convey their pain in hopes your business can help. Interrupting them or dominating the conversation says to them that you're more concerned with the sale than helping them.
Transparency is key to building trust
If your firm is perceived as transparent in its interactions, that goes a long way toward building trust. There is a proper way to communicate with clients though to build trust, as most firms go through periods of ups and downs. Those with a culture of trust can make lemonade from lemons. Employees and clients alike can tell when they're being fed the corporate 'spin,' so forget the sugar coating and tell it like it is. Demonstrate how you intend to not only fix the issue, but rise above it and grow stronger and more responsive.
Brought to you by ProlimeHost
We've been in the web hosting industry for ten years, helping hundreds of clients succeed in what they do best and that's running their business. We specialize in dedicated servers, with data centers in Los Angeles, Phoenix, Denver and Singapore.
The E3 1275 v5 processor is now available at great pricing, giving you the ability to add up to 64GB of DDR4 ECC RAM. Call +1 877 477 9454 or email us at Sales@ProlimeHost.com. We're here to help.

Director of Sales and New Business Development
at
ProlimeHost
Steve's been in the web hosting industry since 1997, helping clients optimize their online solutions from shared hosting and colocation to VPS and dedicated servers.

ProlimeHost specializes in dedicated servers, with data centers in Los Angeles, Utah and Denver. Call +1 877 477 9454 or email us at Sales@ProlimeHost.com. We're here to help.