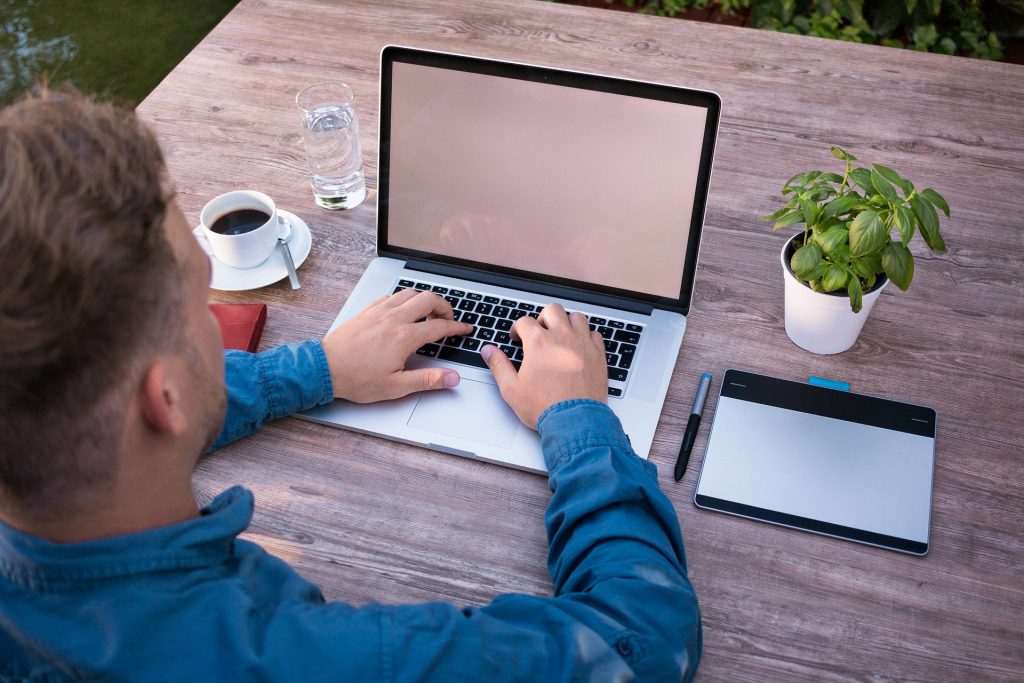 Everywhere you look, there's advice on what works and what doesn't work in web design (including coding for SEO). While the intent of websites is to convey information, the design of your site weighs heavily whether anyone will actually read your content. If you're running e-commerce, design becomes critical.
Users spend most of their time on OTHER websites
Their experiences on other websites form their expectations for YOUR website. Take some time to research what others in your industry are posting. Your competitor may market inferior products and services, but still outsell you online. Why? The perceived value of their products and services may be enhanced because of the way they're presented online.
What turns users OFF?
Flash – anytime I see flash on a website, my first thought is that the site hasn't been updated in a while because flash went out of favor years ago. Why? Flash isn't supported on iPhones or iPads, so that's a huge negative. Plus sites built with flash don't index well with Google.
Poor navigation – There are just some sites where it's not intuitive at all getting from point A to point B and so on. This can be especially irritating on e-commerce sites.
Unreadable font and background color combinations – this has got to be one of my pet peeves. What are these web developers thinking using font and background color combinations like red on yellow or light grey on a slightly darker grey background? If I have to struggle to read the text on a page, I'm very quick to move on, and I suspect that I'm not alone.
Long page load times – who has the time anymore to wait forever for a website to load? We're not in dial up mode anymore. Get with broadband. Seriously, if a site takes longer than 2 minutes to load, your bounce rate is going to skyrocket.
Clutter – and yes, we're talking about so much unorganized stuff on website pages that it's hard to focus on why you're there in the first place.
Irrelevant content based on their search query – if I'm searching for furniture, I don't want my search query leading me to a coffee shop. That's an extreme example, but this happens quite frequently.
Broken links – this happens a lot and it just demonstrates lack of attention to detail. While that link may have been valid when the site was built, links often become broken for a myriad of reasons beyond your control. What you can control though is assuring that links on your site are always functional.
No way back to the previous page – I see this a lot on web hosting sites where once a visitor goes to their support page, there's no way back to their home page or the page they just left.
For e-commerce – NO PRICING – what happened to impulse buying? If I'm shopping for a product or service and find something that I want to purchase, I don't want to email the vendor for a price.
Poor grammar – prospects do pay attention to grammar. Look at the comments section on nearly any article. Just let someone misspell a word or use your instead of you're, and the grammar police come crawling out of the woodwork to smack them down.
Audio with no OFF option – or even worse, videos that auto-play somewhere on the site, and often never where you can easily find them because there are 15 other videos in the sidebar.
Loooooooooooong unbroken paragraphs – another pet peeve of mine. My gosh, how long does it to break up paragraphs so your visitors will be able to scan sentences without using a straightedge?
What turns users ON?
This ties directly to what users become accustomed to on other sites. You don't have to spend thousands on design work – just enough to give you an edge or a niche. Of course, these help:
Fast page load times – the faster, the better.
Appropriate amount of white space. You can actually lead visitors to your site from one section to another via optimized use of white space.
Relevant value-add content based on search query. We touched on this earlier, but it deserves to be reinforced because it's extremely important.
For e-commerce – PRICING. We touched on this as well. Most visitors have a budget in mind when they're shopping around, so not showing pricing simply encourages those prospects to move on to e-commerce sites with pricing.
Intuitive navigation – if you're selling a product or service, why wouldn't you want your prospects to get from Point Query to Point Purchase as easy as possible?
Unique theme with READABLE font and background color combinations. A unique theme is important for branding, but readable font and background color combinations will keep your prospects on site, and isn't that where you want them?
Professionally written content – visitors to your site will perceive you to be an expert in your field if your content is professionally written and value-add. This adds to the trust factor in know, like and trust which are the three critical elements for selling anything.
Brought to you by ProlimeHost
We've been in the web hosting industry for over a decade, helping hundreds of clients succeed in what they do best and that's running their business. We specialize in Virtual Private Servers (VPS) and dedicated servers, with data centers in Los Angeles, Denver & Singapore.
VPS Services: Lightning Fast SSD Virtual Servers
Our Virtual Private Servers all feature high performance Xeon processors and SSD storage in a RAID10 configuration to optimize your server's performance, which dramatically enhances visitor experiences on your site.
That speed is backed by unparalleled 24/7 support, featuring both outstanding response AND resolution times to maximize your uptime.
Now is the time to join the ProlimeHost virtual private server revolution.
Dedicated Servers: Backed by a 99.9% SLA network uptime guarantee
We only use enterprise-class hardware in our dedicated servers and offer a four (4) hour hardware replacement. Throw in IPMI for remote management, support for public and private networks, free operating system (OS) re-installs, and SATA, SAS & SSD (including NVMe) storage. Call +1 877 477 9454 or email us at Sales@ProlimeHost.com. We're here to help.