M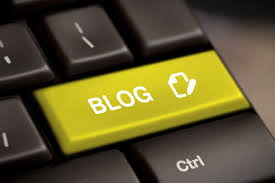 y first experience with hyperlinks was ages ago – when I first trained to repair Apple computers in the early 80's. I thought to myself then, "Can you imagine if the world could hyperlink its combined global knowledge?" Wait, isn't that what the Internet and blogging enables us to do today?
As a global community – we've become a giant publishing house, and we don't have to submit our works for approval, or get put on waiting lists for distribution. Do a Google search for just about any topic and you'll likely return millions of results.
Someone told me recently that there are more websites on the Internet than there are people on Earth. I was like, "Really?!"
On the local front – I was just asked to help my brother-in-law clean up his laptop, and while doing so, found out he didn't use the Internet. Why? He thought it was evil, filled with nothing but adult content. Admittedly, he's the one and only person I've ever met that thought that way, but it got me to thinking.
Now, he had been using email to communicate, and that's essentially how his laptop became infected. He didn't know anything about malware or anti-virus software. Once I cleaned up his laptop, I sat him down and explained how the Internet could actually help him in his daily life.
I also reinforced that he should not open up any hyperlinks when he didn't know where they were coming from or leading him to, as that can be very dangerous. In this case, I was able to clean his laptop, but good grief – it was a mess.
I showed him how to search for topics that interested him, explained how hyperlinks worked and introduced him to some blogs that I thought he might be interested in reading. Which takes us to why we should blog.
The why to blog should be obvious – it's an incredibly easy way to reach a targeted audience, giving you to the opportunity to communicate your vision, products or services. It helps keep you in touch with your prospects and customers, and it's an extremely cost effective marketing tool.
The how to blog – is a little more complex. Essentially, pick a topic that interests you and start writing. Share your insight, ask for opinions, run some polls – seek out participation. Don't worry so much about being perfect (perfect people are boring).
I've heard that 2000-word blog articles get ranked better by Google, but I think the real key is to be consistent, spreading the wealth over longer periods of time. The key is to keep readers regularly coming back for more.
Part of the how is – writing value-add content and then letting someone know your blog is out there; your friends, Twitter contacts, business associates or clients.
A very important aspect to growing your blog is to always respond to comments. This builds loyalty and trust, two key factors to sell anything, from ideas to mouse traps to fishing gear.
If you're publishing a blog now – I'd love to hear your take on why and how to blog.
Brought to you by ProlimeHost
We've been in the web hosting industry for over a decade, helping hundreds of clients succeed in what they do best and that's running their business. We specialize in Virtual Private Servers (VPS) and dedicated servers, with data centers in Los Angeles, Denver & Singapore.
VPS Services: Lightning Fast SSD Virtual Servers
Our Virtual Private Servers all feature high performance Xeon processors and SSD storage in a RAID10 configuration to optimize your server's performance, which dramatically enhances visitor experiences on your site.
That speed is backed by unparalleled 24/7 support, featuring both outstanding response AND resolution times to maximize your uptime.
Now is the time to join the ProlimeHost virtual private server revolution.
Dedicated Servers: Backed by a 99.9% SLA network uptime guarantee
We only use enterprise-class hardware in our dedicated servers and offer a four (4) hour hardware replacement. Throw in IPMI for remote management, support for public and private networks, free operating system (OS) re-installs, and SATA, SAS & SSD (including NVMe) storage. Call +1 877 477 9454 or email us at Sales@ProlimeHost.com. We're here to help.