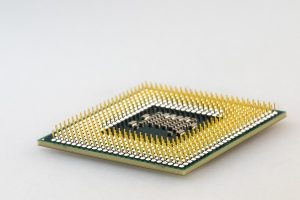 Across the web, we're seeing a fairly wide variance in what CPU's are recommended for various gaming applications, and that's due in part to the Meltdown/Spectre fiasco.
According to MeltdownAttack, those systems affected by Meltdown are:
"Desktop, Laptop, and Cloud computers may be affected by Meltdown. More technically, every Intel processor which implements out-of-order execution is potentially affected, which is effectively every processor since 1995 (except Intel Itanium and Intel Atom before 2013). We successfully tested Meltdown on Intel processor generations released as early as 2011. Currently, we have only verified Meltdown on Intel processors. At the moment, it is unclear whether AMD processors are also affected by Meltdown.  According to ARM, some of their processors are also affected."
And systems affected by Spectre are:
"Almost every system is affected by Spectre: Desktops, Laptops, Cloud Servers, as well as Smartphones. More specifically, all modern processors capable of keeping many instructions in flight are potentially vulnerable. In particular, we have verified Spectre on Intel, AMD, and ARM processors."
Operating system patching and BIOS updates are in flux mode, meaning they're occurring so rapidly that what's recommended today may or may not be what's recommended tomorrow. Our recommendation is based on information that's out there right now.
One note: CPU's for gaming may not be the wisest choice for many desktop applications.
For hard core gamers
For hard core gamers, we'll take a look at the more expensive CPU's and work our way down to entry level CPU's.  Essentially what we're evaluating is current average price versus performance.
It goes without saying that premier desktop processors are priced higher, but also give you incredible performance, and isn't that what hard core gamers look for?
Right now, AMD's Ryzen 7 and Intel's Core i7 offer outstanding value, but Intel's Kaby Lake and Coffee models actually perform better for gaming. If your game requires extensive multi-tasking and streaming, the AMD Ryzen 7 series facilitates that as it comes with more cores.
Our pick is the Intel i7 8400K
Next up are CPU's priced a little lower down the chart
So if you're a gamer, but not yet prepared to shell out the big bucks for flagship CPU's, this is for you. What are you really sacrificing? Maybe ten percent performance, but this is probably the best solution for the vast majority of gamers.
Here you'll find that overclocking lends itself to AMD's Ryzen processors simply because they offer unlocked ratio multipliers – without having to opt for a more expensive motherboard like Intel requires.
Alas, our recommendation is still the Intel Core i5-8400
Further on down the line
Once you get down to this level, the choices certainly become more varied, considering stuff like bundled coolers, core counts and unlocked multipliers, especially by AMD. As expected, Intel still offers the better performance utilized stock settings.
Our recommendation in this range is the AMD Ryzen 5 1400
And finally, we get to entry level CPU's
What we're looking for here is best performance at a price that even the average gamer can afford. Intel holds the edge here with its Pentium processors and their hyper-threading ability. These can be matched with any number of graphic cards that currently run under a couple of hundred dollars.
Our recommendation is the Intel Pentium G4560
Brought to you by ProlimeHost
We've been in the web hosting industry for ten years, helping hundreds of clients succeed in what they do best and that's running their business. We specialize in Virtual Private Servers (VPS) and dedicated servers, with data centers in Los Angeles, Utah and Denver.
VPS Services: Lightning Fast SSD Virtual Servers
Our Virtual Private Servers all feature high performance Xeon processors and SSD storage in a RAID10 configuration to optimize your server's performance, which dramatically enhances visitor experiences on your site.
That speed is backed by unparalleled 24/7 support, featuring both outstanding response AND resolution times to maximize your uptime.
Now is the time to join the ProlimeHost virtual private server revolution. Starting at just $19/Month AND we're still offering Double Bandwidth and RAM on all of VPS packages (limited time offer).
Dedicated Servers: Backed by a 99.9% SLA network uptime guarantee
We only use enterprise-class hardware in our dedicated servers and offer a four (4) hour hardware replacement.
Throw in IPMI for remote management, support for public and private networks, free operating system (OS) re-installs, and SATA, SAS & SSD storage.
Plus, the E3 1230 and 1270 v6 processors are now available at great pricing!
Call +1 877 477 9454 or email us at Sales@ProlimeHost.com. We're here to help.