Want to distinguish your site? Some tips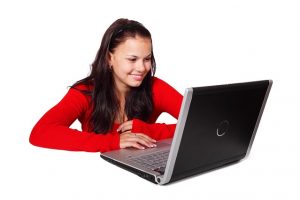 If you're in a competitive industry (like web hosting), you'll definitely need to distinguish your site, specifically your content. You must be willing to do what's needed to stand out, whether that means adding to or refining your content, pricing, backlinks or marketing strategies. Most prospects realize they can purchase similar products or services from hundreds of providers.
Why should they choose yours?
Given the multitude of competing websites, plus the reality that the major search engines have to rank one of you as number 1 and another number 29 and another number 6,145,009 – which number would you prefer? In many instances, the differences in sites will be minute. Are the prices on your site realistic or just 'too good' to be true? Is number 1 outspending you in ad money, or are they just great at developing websites that perform well on the search engines?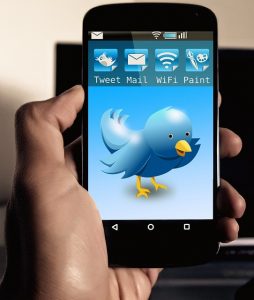 A search engine result, or SERP, is a measure of the quality of a provider.
Perhaps, number 1 employs strategies to develop good backlinks, consistently writes and shares value-add content, possesses great social networking skills, successfully tweaks keywords to maximize keyword density and thousands of members follow them on Twitter.
Standing apart
Standing apart can be a good thing or a bad thing. You want to be memorable for all the right reasons. The providers that stand out for me are those that are honest. You can't please everyone, so it's always best to manage your prospect's expectations. They'll appreciate your honesty. Don't be fooled by the economy. There are plenty of folks out there looking to buy, but very few looking to be sold to. Integrity goes a long way in any industry, helping to build long lasting business partnerships that survive the ups and downs of the market. Become the ultimate professional, offering business class solutions.
I'm always asked if I have any tips on how to stand out in a good way, and NOT in a bad way.
This depends on your products and services. You need to differentiate your firm in a good way by emphasizing the value of your services, how it will provide real solutions for your prospect that will sustain the test of time.
There are countless ways to do this. I love video testimonials and case studies, but sadly, most hosting providers have neither of these.
Online versus hands on experiences
I think standing out, especially in the web hosting industry, starts with the online experience and ends with the hands-on experience. Offer your visitors a clean, intuitive and attractive interface with which to conduct business and treat them like royalty when they come to you with questions and concerns, and you can't lose.
To start out, your website needs to be unique, intuitive, value-add and compelling.
I see so many websites that look like clones of every site I've just left, and amazingly, way too many with minimal content. Contrast that with sites that attempt to overwhelm you with industry buzzwords that simply confuse the everyday visitor to your site. A confused prospect never buys.
And if all you have on your site is specifications and pricing, how is that compelling your visitors to take action? Or just the opposite, no pricing whatsoever. When I walk into a store with no price tag, I turn around and walk right back out, but maybe that's just me.
BROUGHT TO YOU BY PROLIMEHOST
We've been in the web hosting industry for over a decade, helping hundreds of clients succeed in what they do best and that's running their business. We specialize in Virtual Private Servers (VPS) and dedicated servers, with data centers in Los Angeles, Denver & Singapore.
VPS SERVICES: LIGHTNING FAST SSD VIRTUAL SERVERS
Our Virtual Private Servers all feature high performance Xeon processors and SSD storage in a RAID10 configuration to optimize your server's performance, which dramatically enhances visitor experiences on your site.
That speed is backed by unparalleled 24/7 support, featuring both outstanding response AND resolution times to maximize your uptime.
Now is the time to join the ProlimeHost virtual private server revolution.
DEDICATED SERVERS: BACKED BY A 99.9% SLA NETWORK UPTIME GUARANTEE
We only use enterprise-class hardware in our dedicated servers [1] and offer a four (4) hour hardware replacement. Throw in IPMI for remote management, support for public and private networks, free operating system (OS) re-installs, and SATA, SAS & SSD (including NVMe) storage. Call 1-877-477-9454 or contact us [2]. We're here to help.