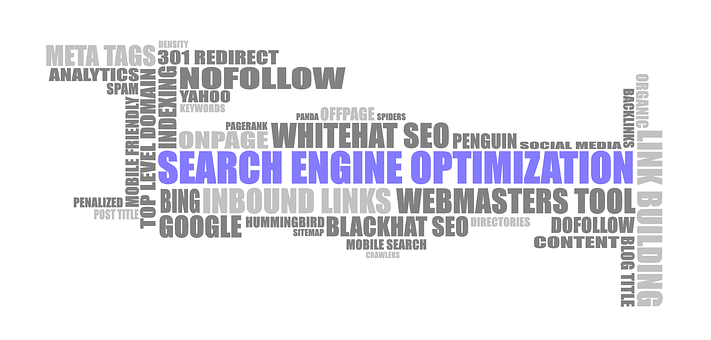 Organic traffic is traffic you receive from free click-throughs in search engines (not sponsored). The higher your site ranks, the more traffic you receive, thus higher revenues on the backside. Paid traffic would be traffic obtained via banner ads or programs like AdSense. Bottom line to increase profits, reduce overhead and increase productivity. So how do you make your website more productive without shelling out a ton of money on paid advertising?
Google Algorithms Put to the Test
For years, I've been reading about how complex Google algorithms were. We've witnessed a number of cycles or shifts in how Google analyzes and ranks sites, but if you tie in Google's history of acquisitions and free tools, their core emphasis (today) lies within three (3) PRIMARY variables – all driven by human activity.
So, what is this 'FREE Traffic" Big Secret?
I can't tell you the number of times I've seen the phrase, "Content is King" or "Content is King Kong." I've said this myself in a past life. The real KING today is Organic Search Traffic!! Think about this for a second. What does paid advertising get you? It gets you a position on a page with the expectation that being seen at the top of that page will result in a click through to your site.
Viewing Patterns Take Center Stage
Numerous studies have been conducted by leading SEO firms to determine viewing patterns and projected click through patterns over the years. Going back to the early 2000's, banner advertising worked very well, drawing over a 30% click through rate. When banner advertising fell out of favor, the trend evolved to link building, but a ton of black hat SEO strategies forced Google to revise their algorithms.
So, what do today's viewing patterns tell us about paid ads?
Very simply that organic traffic is growing and paid is declining. Here's a question for you. When you do a search query on Google, do you read the sponsored ads at the top of the page? Studies have shown that those viewers who do read them is on the decline. Consider this – sponsored ads were only drawing 5% of the click throughs in their prime, and even less now. So where are the other 95% of the click throughs occurring?
The answer is in Google's organic listings, the FREE ones!! Banner Ads don't even register, and sponsored ads aren't much better. Currently, paid listings that appear above the organic listings receive only 2 to 3 percent of the available clicks.
Organic Traffic is KING
Not only is organic traffic FREE, but it also receives the majority of all traffic. The first organic listing receives over 40% of the available traffic, while the second, or number two, receives nearly 20%. Let's say you're running an AdWords campaign and you're getting 1000 clicks per day (multiply those clicks by your cost per click – OUCH). Compare that to number one in Google's organic listing at 40%. Your paid 1000 clicks translate to 8000 FREE organic clicks. And viewing patterns indicate the first ten organic search positions outperform even the number 1 paid ad on the same page. OK, you're saying that you know it's important to rank high in SERPS, so how is this a big secret?
What does Google look at today to rank organic listings?
While Google doesn't divulge their algorithms publicly, they do post recommendations and guidance. We do know they look at content, which is essentially the domain name itself, certain meta tags and so. They still look at links, both inbound and outbound, assigning authority to those links. And this should be no surprise that they look at the human element which is activity. This consists of traffic, RSS subscriptions, comments on blogs, updates to your site and so on.
How do today's algorithms differ from years past?
I think we all remember PageRank. Up until about 2003, Google counted the number of inbound links to a site, applied a ranking score to each (based on quality), and the sites with the most quality inbound links ranked highest.
When Google introduced AdSense, a shift to content ensued. The focus was to create a ton of pages with content and then place Google's ads on them. When visitors to those websites clicked thru on the ads, Google split the ad revenue with the site owners. What happened? For a few years, content worked well, but the SERPS began to be overrun with spam. Another shift was incorporated to regain relevancy, going back to a more robust emphasis on links. This was quickly countered with SEO tactics like link wheels, irrelevant comments on do-follow blogs, robotic article rewrites that were posted everywhere linking back to a main website.
Enter Google Current Algorithms
Essentially, Google now rewards activity and freshness, meaning more relevance is given to sites that routinely update their content. They still factor in link juice and volume of relevant content, but human activity (social media) is the prevailing trend across all industries.
Over the years, Google has invested heavily in technology that measures HUMAN ACTIVITY. Think about all the programs and businesses they've invested in, many that never turned one penny in profit. Why? As long as SEO practitioners could automate strategies to exploit Google's algorithms, their rankings and AdSense revenue was diluted.
Going Forward
Consider this, user statistics are being sent to Google on a massive scale. Google's algorithms are updated frequently though with primary emphasis on traffic. Note, avoid automated programs. Google has garnered a wealth of information about human trends and SEO tactics over the years and can see through most attempts to exploit their services.
It's best to create organic websites that are highly relevant to the service or products you offer, then create activity on that site by embracing social media (Facebook, Twitter, etc.), incorporating a do-follow blog (moderating comments and disabling spam links), then tweak your site as needed.
If done properly, your website will not (realistically) leap to number one overnight but will rise in Google's rankings over the first 30 to 90 days. Backlinks and quality content are still important, but my recommendation is to emphasize ACTIVITY.

BROUGHT TO YOU BY PROLIMEHOST
We've been in the web hosting industry for over a decade, helping hundreds of clients succeed in what they do best and that's running their business. We specialize in Virtual Private Servers (VPS) and dedicated servers, with data centers in Los Angeles, Denver & Singapore.
VPS SERVICES: LIGHTNING FAST SSD VIRTUAL SERVERS
Our Virtual Private Servers all feature high performance Xeon processors and SSD storage in a RAID10 configuration to optimize your server's performance, which dramatically enhances visitor experiences on your site.
That speed is backed by unparalleled 24/7 support, featuring both outstanding response AND resolution times to maximize your uptime.
Now is the time to join the ProlimeHost virtual private server revolution.
DEDICATED SERVERS: BACKED BY A 99.9% SLA NETWORK UPTIME GUARANTEE
We only use enterprise-class hardware in our dedicated servers [1] and offer a four (4) hour hardware replacement. Throw in IPMI for remote management, support for public and private networks, free operating system (OS) re-installs, and SATA, SAS & SSD (including NVMe) storage. Call 1-877-477-9454 or contact us [2]. For everything from gaming servers to cheap dedicated servers, we're here to help.