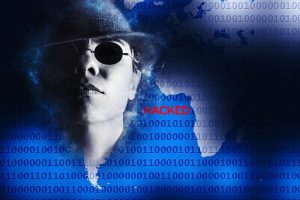 I just read where 4 out of 5 phishing attacks originate from either the Netherlands or the United States. Not surprisingly, the article also asserted a close relationship between phishing attacks and malware. In fact, apparently seventy three percent of all malware is delivered via phishing attacks.
They cite for reference, visibility into forty percent of traffic transiting the Internet worldwide. What did that visibility reveal in terms of cybercriminal trends, specifically phishing, ransomware and DDoS attacks? It showed demonstratively that over one-third of phishing come the Netherlands, but that the United led all regions globally with an astonishing forty-one percent. If I read the article correctly, over sixty percent of malware attacks originated from the United States, but only four and three percent, respectively, from the United Kingdom and China.
Brute force attacks, on the other hand, seem to originate mainly from the EMEA region (Europe, Middle East and Africa), with the Americas trailing at twenty percent and Asia at a scant seven percent. Countries in the EMEA region comprise about $27.5 Trillion in Gross Domestic Product every year. This is about 38% of the world's GDP.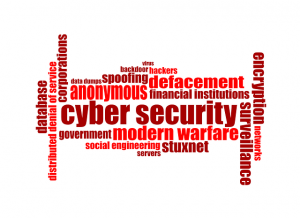 Why so much difference in regions between malware and brute force attacks? This wasn't explained, but the seriousness of these numbers should not be underscored, especially given the European Union's GDPR regulations (General Data Protection Regulation). The GDPR requires that any business or organization that processes data belonging to its citizens demonstrate that its IS (information security) strategy is sufficiently strong.
How many attacks do you envision occurred over their reporting period of twelve months ending in September 2016? In the millions? Billions? Trillions? Actually, it was just over six million attacks, which just goes to show that the Internet is becoming increasingly dangerous if you don't dot all of your i's and cross all of your t's. Any clue how many attacks will take place in 2020?
What's scary is that cyber-attacks involving extortion are on the rise. I know locally, that the St. Louis Public Library system was recently the victim of a ransomware attack demanding BitCoin to release their data. They did not pay the ransom and instead uploaded their backups.

To combat these threats, it becomes clearer by the day that security isn't simply the job of IT personnel, but of each and every employee in a business or organization. Cyber-education is key to enlightening security awareness. There needs to be a common methodology, mind set and set of practices put into place. Collectively, this needs to become the culture of every business or organization.
As these methodologies are implemented and become common practice, this can only help to enhance an organization's overall security posture online.
It isn't simply the rise in number of attacks that should be disconcerting, but their sophistication. For all of the efforts to thwart cyber-criminality, there seems to be increasingly advanced methods of attacks. What does this mean? It means everyone and every business needs to be on their toes and never let their guard down.
It's so much easier to combat cyber-criminals proactively, rather than reactively. If your site ever gets infected, you'll understand exactly where I'm coming from.

Brought to you by ProlimeHost
We've been in the web hosting industry for over a decade, helping hundreds of clients succeed in what they do best and that's running their business. We specialize in Virtual Private Servers (VPS) and dedicated servers, with data centers in Los Angeles, Denver & Singapore.
VPS Services: Lightning Fast SSD Virtual Servers
Our Virtual Private Servers all feature high performance Xeon processors and SSD storage in a RAID10 configuration to optimize your server's performance, which dramatically enhances visitor experiences on your site.
That speed is backed by unparalleled 24/7 support, featuring both outstanding response AND resolution times to maximize your uptime.
Now is the time to join the ProlimeHost virtual private server revolution.
Dedicated Servers: Backed by a 99.9% SLA network uptime guarantee
We only use enterprise-class hardware in our dedicated servers and offer a four (4) hour hardware replacement. Throw in IPMI for remote management, support for public and private networks, free operating system (OS) re-installs, and SATA, SAS & SSD (including NVMe) storage. Call +1 877 477 9454 or email us at Sales@ProlimeHost.com. We're here to help.