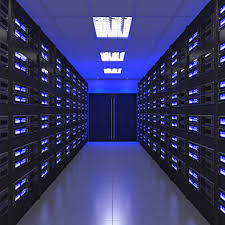 Let's start by saying that a dedicated server comes in many flavors, in terms of hardware like CPUs, RAM, RAID arrays, hard disk drives, hot swappable units and so on to various shades of operating systems, which are primarily either Linux or Windows.
Shared hosting means you're sharing the resources of a single dedicated server
With shared hosting or VPS servers, you don't have those choices and normally don't even know the all of the hardware specs of the server your site is hosted on, or exactly how many other sites that you're sharing that server's resources with, which could be hundreds or even one thousand.
Dubious terms of service for shared hosting plans
Quite often, terms of service for shared hosting services for a large number of providers includes clauses that include limits on resource allocations, even if the marketing headlines on their home page say unlimited in big bold headlines. The quota may be unlimited, but the actual usage very often is anything but.
There are physical limits to disk space.
As a prime example, I'm aware of one shared hosting provider that offers unlimited disk space, but in their TOS, it states that the initial allocation is 50GB. If you exceed that, you can request an additional 10GB of disk space, but you can only do that once per day. If you do the math, there is indeed a cap on what they offer for disk space.
There are also physical limits to bandwidth
Let's take bandwidth as another example. Servers are routinely mounted on racks in data centers, then connected via a port to the Internet. High end ports now routinely run with either 1 or 10 Gigabit connections. Most racks can hold up to 42 servers at a time, so your throughput speed will depend on how congested your provider's network is, but infrastructure goes much deeper than that, including the quality of your provider's backbone carriers, BGP routing and so on.
VPS servers are a step up from shared hosting
Virtual private servers offer guaranteed resources, sort of like pieces of a pie. Most quality VPS providers offer some sort of management, but also post caps on storage, memory, bandwidth and CPU cores. Some high end VPS servers can cost well over $135/month. Fortunately, many VPS plans include cPanel and WHM, which make managing your new server so much easier.
What type of website you launch makes a difference when selecting a dedicated web hosting provider
Whether your new website is for business or personal reasons, your dedicated server will need to house all of your site's pages including photos, videos and audio files. If you expect high traffic to your site, then you'll also require some tweaking for that, as well as for security. Fortunately, you'll be able to take advantage of that server's full CPU, RAM and storage resources. You'll also have full control of any scripts or apps that you need to run.
Cost is relative to the importance of your data
If you're running mission critical data online, then either a VPS or dedicated server is recommended. Of course, the cost will increase, but that needs to be measured against the value of your data. You'll also need to determine whether to opt for managed services or manage your server internally. IT personnel does not come cheap, so if you're not prepared to manage the site yourself, we seriously recommend asking each prospective dedicated hosting provider what type of management they offer and at what price.
BROUGHT TO YOU BY PROLIMEHOST
We've been in the web hosting industry for over a decade, helping hundreds of clients succeed in what they do best and that's running their business. We specialize in Virtual Private Servers (VPS) and dedicated servers, with data centers in Los Angeles, Denver & Singapore.
VPS SERVICES: LIGHTNING FAST SSD VIRTUAL SERVERS
Our Virtual Private Servers all feature high performance Xeon processors and SSD storage in a RAID10 configuration to optimize your server's performance, which dramatically enhances visitor experiences on your site.
That speed is backed by unparalleled 24/7 support, featuring both outstanding response AND resolution times to maximize your uptime.
Now is the time to join the ProlimeHost virtual private server revolution.
DEDICATED SERVERS: BACKED BY A 99.9% SLA NETWORK UPTIME GUARANTEE
We only use enterprise-class hardware in our dedicated servers [1] and offer a four (4) hour hardware replacement. Throw in IPMI for remote management, support for public and private networks, free operating system (OS) re-installs, and SATA, SAS & SSD (including NVMe) storage. Call 1-877-477-9454 or contact us [2]. For everything from gaming servers to cheap dedicated servers, we're here to help.