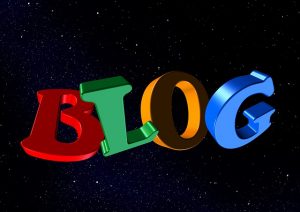 Apparently, my one of my blog's has attracted a huge Russian following with some thoughtful comments, but more so with comments like these. I have my doubts about the accuracy of the translation. The link is here.
Вот что-то подобное у меня уже неделю из головы не выходит!
Here something similar at me a week from a head does not leave!
очень занимательно было почитать
It was very entertaining to esteem
Лучшая инфа которую я прочел за последние несколько дней. Очень актуально. Спасибо
The best инфа which I прочел for the last some days. Very actually. Thanks
подкупила искренность поста
Has bribed sincerity of a post
Вера в успех – это движущая сила и грех ей не воспользоваться для своих личных целей.
The belief in success is a motive power and a sin to it to not take advantage for the personal purposes.
Вы правы, в этом что-то есть. Благодарю за информацию, может, я тоже могу Вам чем-то помочь?
You are right, in it something is. I thank for the information, can, I too can something help you?
Ты как обычно радуешь нас своими лучшими фразами спасибо, беру!
You as usually please us with the best phrases of thanks, I take!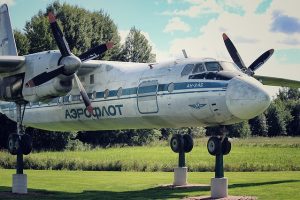 И правда креатив…супер!
And the truth a creative … супер!
мило ждем еще…
Lovely we wait ещеЕ
подробнее, плиз. Что за ошибка?
More in detail, плиз. What for a mistake?
пытаемся читать между строк..
We try to read between lines..
В этом что-то есть и я думаю, что это хорошая идея.
In it something is also I think, that it is good idea.
Я бы сказала о монументальности, грандиозности некоторых сюжетов. А назвала бы – "нефильтрованный реал". На мой взгляд, красота – это все-таки другое: лучшее, чистое, избранное, заставляющее трепетать и поражаться. Можно найти красоту во всем, но всё скопом – не есть красота. Имхо.
I would tell about monumentalism, grandness of some plots. And would name – " not filtered real ". In my opinion, the beauty is all the same another: the best, pure, selected, forcing to tremble and be amazed. It is possible to find beauty in everything, but all in a crowd – not is beauty. Имхо.
Довольно забавная статья, скажу чесно – удивил. Если не секрет откуда вообще блоггеры черпают материалы для статей? Я понимаю что написаны они собственноручно, но ведь "сюжет" нада найти где-то.
Amusing enough clause, I shall tell чесно – has surprised. If not the secret whence in general блоггеры is scooped with materials for clauses? I understand that they are written with own hand, but in fact "plot" нада to find somewhere.
Очень интересно.
Very interestingly.
Искренне благодарен.
It is sincerely grateful.
Спасибо огромное!
Thanks huge!

The big question is why?
Obviously, these comments aren't worth the characters it took to write them, so why write them at all? Maybe they're a test to determine if they could spam my blog with advertisements instead? I've seen plenty of those for everything from dental implants and window replacements to advertisements for porn related services.
Comment spamming protection
For users running WordPress sites, Askimet does a fairly good job at weeding out spam, but I still moderate all comments to make sure nothing gets through that shouldn't – and so should you.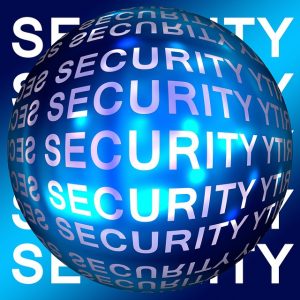 Security cannot be overlooked
As if comment spamming wasn't bad enough, my blogs are constantly bombarded with cybercriminals attempting to brute force login their way to either deface my site or add malicious content. Fortunately, I use various security measures to stop them in their tracks, and you should too. It's a dangerous world on the Internet as we know it today.
When we start seeing web hosting providers and security journalists get hit with massive DDoS attacks, it's no longer a small matter. Neither are the latest security breaches reported recently. You can never be too safe. And always, always backup your sites remotely.
Please update every one of your passwords regularly
Even though I warn everyone I know to change their passwords at least once every six months, I know some of them haven't done that in years. Please don't let Murphy's Law catch up to you as it will at the most inopportune time.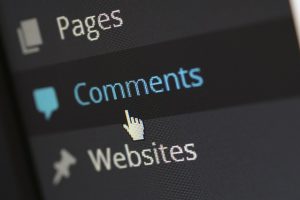 Comments are very welcome
It's one thing to write content which you believe is value add, but it's very rewarding when your readers acknowledge that you've touched at least one subject that inspired them to action, or gave them reason to ponder, or answered a question about something that they were unsure of or had just never considered before. Unfortunately, we all lead very busy lives and don't always find the time for commentary. When you do read an article or blog that enriches you in some way, it can't hurt to reach out and share your experience.
Brought to you by ProlimeHost
We've been in the web hosting industry for over a decade, helping hundreds of clients succeed in what they do best and that's running their business. We specialize in Virtual Private Servers (VPS) and dedicated servers, with data centers in Los Angeles, Denver & Singapore.
VPS Services: Lightning Fast SSD Virtual Servers
Our Virtual Private Servers all feature high performance Xeon processors and SSD storage in a RAID10 configuration to optimize your server's performance, which dramatically enhances visitor experiences on your site.
That speed is backed by unparalleled 24/7 support, featuring both outstanding response AND resolution times to maximize your uptime.
Now is the time to join the ProlimeHost virtual private server revolution.
Dedicated Servers: Backed by a 99.9% SLA network uptime guarantee
We only use enterprise-class hardware in our dedicated servers and offer a four (4) hour hardware replacement. Throw in IPMI for remote management, support for public and private networks, free operating system (OS) re-installs, and SATA, SAS & SSD (including NVMe) storage. Call +1 877 477 9454 or email us at Sales@ProlimeHost.com. We're here to help.