Leasing a dedicated server affords you maximum control of your data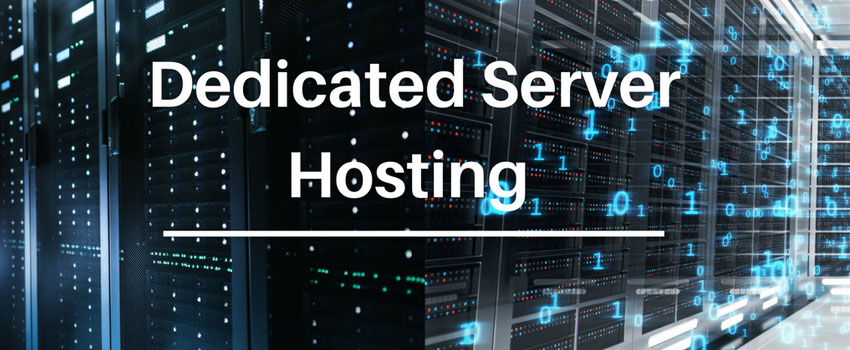 Dedicated server hosting services come into play most often for business entities that require top-of-the-line hosting infrastructure to run their applications. If you're running a simple HTML brochure type site, shared hosting would probably be the better solution. If you're not doing anything particularly complex or resource hungry, but still need some flexibly in the applications you run and/or separation between accounts, then virtual private servers may fit the bill, or maybe even a reseller plan.
Enterprise standards for dedicated servers
Not all dedicated servers are engineered and manufactured to enterprise standards, even though many dedicated server providers market them that way. Enterprise essentially means that those servers are engineered to stay online 24 hours a day, 7 days a week, 365 days a year. Desktop computers are not built to withstand that type of usage.
This comes into play more so when an online presence is the primary revenue source for a business or organization. I've seen dozens of complaints on web hosting forums where the OP (original poster) will say that this or that amount of downtime cost them thousands of dollars in lost revenue. If that's the case, they obviously didn't follow best practice for ensuring their site stayed online, regardless of what occurred with their primary provider.
The key here is to plan ahead, determine the exact resources that you'll require, be that one server or three, to accommodate your exact hosting requirements – and not buy into pre-set dedicated server packages based on price alone.
Dedicated server advantages
While 1000's of sites can be shared on a dedicated server, all using the same IP address, the advantage to leasing a dedicated server for your sole purpose has huge advantages. You won't be sharing resources like CPU, RAM or hard drive space. You'll be able to harden that server to your exact specifications and no one else will be using your IP address. You decide which scripts, applications and programs will run on your server, which ultimately translates into improved security.
Security is huge because you don't want to be trapped in a bad neighborhood sharing space with known scammers, spammers and cybercriminals, especially if the data you're hosting is sensitive. And if you need to be PCI DSS compliant, dedicated is definitely the way to go.
Since dedicated servers come with a dedicated IP address, you won't have to worry about that IP address getting blacklisted because of something someone else is doing. Your business reputation is protected, which bodes well for search engine ranking.
There still are restrictions on what you can and cannot do with your dedicated server.
For example, you cannot use it for nefarious reasons. Please read and comply with your dedicated server provider's Terms of Service to avoid any downtime or unexpected charges.
So it's down to this essentially – dedicated servers provide full control over many aspects of managing your online operations, making it possible to operate in a more secure environment while affording you the flexibility to customize your hosting to more specifically match your exacting requirements.
Sure, it will cost more than shared hosting, but soft dollar savings will more than compensate for upfront hard dollar expenses. After all, the real purpose to operating an online presence is to either brand your services or turn a profit, more often the latter.
BROUGHT TO YOU BY PROLIMEHOST
We've been in the web hosting industry for over a decade, helping hundreds of clients succeed in what they do best and that's running their business. We specialize in Virtual Private Servers (VPS) and dedicated servers, with data centers in Los Angeles, Denver & Singapore.
VPS SERVICES: LIGHTNING FAST SSD VIRTUAL SERVERS
Our Virtual Private Servers all feature high performance Xeon processors and SSD storage in a RAID10 configuration to optimize your server's performance, which dramatically enhances visitor experiences on your site.
That speed is backed by unparalleled 24/7 support, featuring both outstanding response AND resolution times to maximize your uptime.
Now is the time to join the ProlimeHost virtual private server revolution.
DEDICATED SERVERS: BACKED BY A 99.9% SLA NETWORK UPTIME GUARANTEE
We only use enterprise-class hardware in our dedicated servers and offer a four (4) hour hardware replacement. Throw in IPMI for remote management, support for public and private networks, free operating system (OS) re-installs, and SATA, SAS & SSD (including NVMe) storage. Call 1-877-477-9454 or contact us. For everything from gaming servers to cheap dedicated servers, we're here to help.