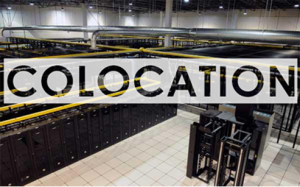 When migrating to colocation services, be aware
Moving your data from shared hosting to a VPS or dedicated server when both use cPanel is fairly painless, but moving your servers between colocation providers is anything but easy. Before you sign on with a colocation provider, there are a number of considerations to evaluate.
Is the colocation data center professionally managed?
How well managed is that data center? Certainly, a poorly managed data center will experience more random interruptions, for whatever reason. With every outage, your business operations will suffer and as they continue, can become quite painful. I've seen power spikes in a data center literally fry a number of servers. Moving to another data center can be time consuming, labor intensive and costly.
How reputable is your prospective colocation provider?
You'd be amazed at how many prospects never tour the data center of their choice, and even if they did, how would they differentiate one from another? They all tout extraordinary security measures, uptime, fantastic support and so on. In your mind, does reputation matter? It should.
Does your prospective colocation provider offer real A+B power?
How about their operations management or their infrastructure? When they say they have A+B power, is that the real thing or their interpretation? Real redundancy matters.
Little things like maintenance windows can be huge
In many provider's terms of service, maintenance windows are exceptions to their Service Level Agreement, so if they claim to have 99.99% uptime, what some providers do is hide actual issues disguised as maintenance windows. How would you know the difference?
My recommendation is to ask each prospective provider for their record of planned and unplanned maintenance windows, plus any emergency windows. Of course, if you have written redundancy into your requirements, ask exactly what will or will not go down during those time frames.
What other services besides colocation does your prospective host provide?
Does your prospective data center spread itself thin? I was with a data center fifteen years ago that offered everything from web hosting, dial-up, DSL, VPS and dedicated servers to telecommunications products and services, like cell phones, smart trunks, CLEC services and long distance. Add in their colocation services and they appeared to offer an all-inclusive solution.
They've since parred down considerably, dropping their telecommunications services during the dot com collapse. They initially suffered random outages, but got that under control when they started focusing on colocation. How thin has your prospective colocation provider spread itself? Ask them what other services they offer.
Do they outsource any of their services?
Outsourcing is an acceptable venue, but ownership and accountability can become an issue, and that can affect their QoS. Not only should you want their operations team to be in-house, you should also ask about their qualifications and ongoing training. Are their operational strategies documented, and I mean everything from risk mitigation, escalation procedures, service requests to how often they make rounds of their facility.
What is their load capacity?
Essentially, a lot of different components in a data center have to function cohesively. Just how well managed are each of those components? You can have all the redundant backbone providers in the world, but if that data center overheats in the dead of summer, those lines become non-factors. What kind of redundancy do they offer and what are the present loads on their electrical and cooling systems? I'd also ask about future growth. Is their data center currently at near capacity, and if so, will it be able to accommodate your requirements five or ten years down the road?
Brought to you by ProlimeHost
We've been in the web hosting industry for ten years, helping hundreds of clients succeed in what they do best and that's running their business. We specialize in dedicated servers, with data centers in Los Angeles, Phoenix, Denver and Singapore. The E3 1275 v5 processor is now available at great pricing, giving you the ability to add up to 64GB of DDR4 ECC RAM. Call +1 877 477 9454 or email us at Sales@ProlimeHost.com. We're here to help.