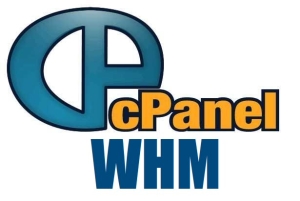 If you're making the move from shared web hosting to a dedicated environment, here are some things you can do with cPanel/WHM.
Suspend an Account
From time to time, accounts may need to be suspended, possibly for billing delinquencies or abuse. When you're using cPanel, it does NOT initiate these types of suspensions automatically. Instead, this needs to be performed by you manually. Whatever limitations you impose when suspending an account will remain there until you unsuspend them.
Suspending or unsuspending can be accomplished in a couple of ways, either through the WHM interface or via a RedirectMatch rule that sends traffic to a suspension page.
Limit Bandwidth
Let's say you want to place limits on what specific accounts can use in terms of monthly bandwidth. Temporary bans can be enacted automatically whenever those accounts exceed that bandwidth, but releases that ban at the beginning of the next month.
Configure Email
Do you want accounts on your server to be able to use popular email clients like Outlook or Thunderbird? AutoConfigure and Autodiscover streamlines setting up those services. In WHM's "tweak settings" interface, select ON in the Proxy subdomains setting, then find Outlook and Thunderbird and set them to ON. This is set by default to IMAP and not POP3. Of course, always Save your settings.
Minimize Spam
Exim sends mail by default from a server's primary IP address, but spam filters look for signs of fraud or spoofing beyond that specific IP address alone. With cPanel, you can lessen the probability that those filters will identify your mail as spam by simply verifying that rDNS matches the DNS response of your server's hostname.
Set up FTP (file transfer protocol)
FTP can be set to either Active or Passive. In essence, FTP uses both a command port and a data port to transfer information from point A to point B, normally from a customer to a server. Usually, port 21 is used for the command port, but port 20 is not always used for the data port.
I'm sure you've seen this setting in FTP clients like FileZilla and often wondered what the difference was? In active mode, your server responds to an FTP connection attempt that ultimately gets blocked by NAT configurations. Conversely, NAT configurations do NOT block passive mode connections because the client initiates both connection attempts.
Install WordPress
Did you know that you don't need Softaculous or some other software to install WordPress? It can be installed directly from cPanel. cPAddons makes it easy to manage installations (and updates) of software just like WordPress. First, the WordPress cPAddon must be enabled in WHM.
Move all cPanel Accounts from One Server to Another
Let's say you want to migrate all of your accounts to a different web hosting provider, or simply to a newer server with the same provider. You may have multiple cPanel accounts and SSL certificates to contend with, but migrating from one server to another when both use cPanel simplifies the entire process.
Brought to you by ProlimeHost
We've been in the web hosting industry for ten years, helping hundreds of clients succeed in what they do best and that's running their business. We specialize in dedicated servers, with data centers in Los Angeles, Phoenix, Denver and Singapore. The E3 1270 v5 processor is now available at great pricing, giving you the ability to add up to 64GB of DDR4 ECC RAM. Call +1 877 477 9454 or email us at Sales@ProlimeHost.com. We're here to help.