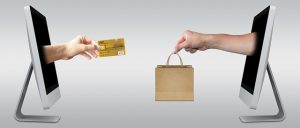 If your corporation or organization is poised for extraordinary growth and would love to see your online sales jump by up to 40% annually, then Magento may be for you.
Magento is an open source ecommerce platform that includes a versatile shopping cart, while providing online merchants outstanding control over their content, appearance and functionality of their store.
If you're looking to optimize your site's search engine rankings, look no further. Magento offers this, plus robust marketing and catalog-management tools.
Are you ready for this year's shopping season?
The Holidays will be on us in the blink of an eye, so plan ahead now. The issue for new marketers is always what hosting service platform to use. If they're looking for answers on web hosting forums, good luck. I'm there every day and I'm amazed at how uninformed some providers are about the system requirements for Magento applications to perform successfully.
Here's a typical query
"I'm not a programmer, but I'm trying to run a specific application and found that it requires Magento. I'm currently with XXX hosting provider. Will this be an issue? I only need Magento to use JavaScript, so I'm not sure what to do. In my application, the client won't actually be purchasing anything from my site, rather simply retrieving data to input on my eBay listing. Open to any and all suggestions. Thanks."
Responses to queries like this are all over the place, with many from shills or affiliates selling their wares for commissions. My recommendation is to ask lots of questions from each prospective web hosting provider in order to make an informed decision.
Some guidelines
The number of products that you'll be displaying will have a huge impact on the specifications of the service that you'll require, specifically in terms of CPU and RAM. As always, it's always best to ask those who are currently using or have used Magento in their own stores. Where to find those marketers? One of the better places to seek advice is on the Magento Community. Per their recommendation:
Amount of RAM needed based on number of products
| | | |
| --- | --- | --- |
| <200 = 4GB RAM | <100,000 = 32GB RAM | <750,000 = 96GB RAM |
| <1,000 = 8GB RAM |  <250,000 = 48GB RAM |  >999,999 = 128GB RAM |
| <50,000 = 16GB RAM |  <500,000 = 64GB RAM | |
CPU speed per unique visitors per hour (per core)
| | | |
| --- | --- | --- |
| <400 = 2.0Ghz | <800 = 3.0Ghz | <1600 = 4.0Ghz |
| <600 = 2.5Ghz | <1200 = 3.5Ghz | |
Shared platforms
If you choose to host on a shared platform, you'll need to be concerned with exceeding inodes limitations. Be very careful to read each prospective web hosting providers Terms of Services (TOS) to find out what those limitations are. The more products you carry, the greater the odds that you'll exceed those inode limits.
VPS or dedicated server platforms
On the other hand, inode numbers won't drag your store down if you're on a VPS or dedicated server platform. These hosting platforms will cost more than shared, but the tradeoff is uptime and site performance. When you're running an ecommerce application, how much downtime can you afford? How much would a down site cost you in lost sales? I'm guessing hundreds or thousands of dollars.
Improving the performance of your online store
Online stores are typically chock full of images, and that can adversely affect the performance of the site. Optimizing those images will result in improved response times, in turn reducing shopping cart abandonment.

Brought to you by ProlimeHost
We've been in the web hosting industry for over a decade, helping hundreds of clients succeed in what they do best and that's running their business. We specialize in Virtual Private Servers (VPS) and dedicated servers, with data centers in Los Angeles, Denver & Singapore.
VPS Services: Lightning Fast SSD Virtual Servers
Our Virtual Private Servers all feature high performance Xeon processors and SSD storage in a RAID10 configuration to optimize your server's performance, which dramatically enhances visitor experiences on your site.
That speed is backed by unparalleled 24/7 support, featuring both outstanding response AND resolution times to maximize your uptime.
Now is the time to join the ProlimeHost virtual private server revolution.
Dedicated Servers: Backed by a 99.9% SLA network uptime guarantee
We only use enterprise-class hardware in our dedicated servers and offer a four (4) hour hardware replacement. Throw in IPMI for remote management, support for public and private networks, free operating system (OS) re-installs, and SATA, SAS & SSD (including NVMe) storage. Call +1 877 477 9454 or email us at Sales@ProlimeHost.com. We're here to help.