Do you have mission critical data on your dedicated server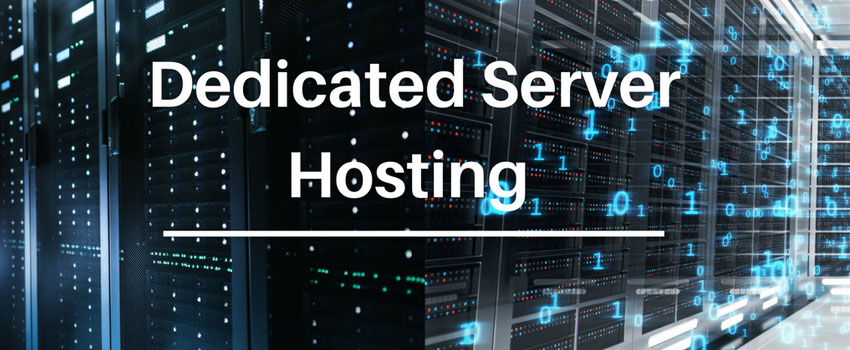 I read threads every day from businesses (on various Internet forums) that have lost data on their dedicated server because their website violated the Terms of Services (TOS) of their host. This could have been because of DMCA complaints (copyright infringement) or email spamming. Often their sites are taken down without notice. Some scenarios were because the client didn't keep their security patches up-to-date, then were hacked and didn't have remote backups. Or they were victims of ransomware, where a cyber-criminal seizes control of a site, encrypts it and demands payment to release the site.
So are you prepared to lose your data?
Seems like a ridiculous question, but many aren't prepared because they have no plan beyond simply trusting that their web host will provide backups if necessary. I write about disaster recovery more so than any other topic because of the severity related to losing mission critical data. More often than not, if you lose your data, you lose your business – or it's severely impacted. Statistics have proved this out time and time again.
TOS
When selecting a web host, read their Terms of Service carefully. They're there to protect the host and you, spelling out legal expectations. Regardless, use due diligence to formulate a disaster recovery and business continuity plan that includes routinely scheduled remote offsite backups. Prepare for a worst case scenario. It's better to be proactive rather than reactive.
An analogy
I relate this to car or health insurance. I hate to pay that bill each month, but I know it's for my own protection. If you're the owner or president of your company, you owe it to your clients and employees to secure your business. Stuff happens. It can and does happen to businesses just like yours every day. It doesn't matter how large your firm or organization is, everyone is targeted today by cybercriminals. Protect your data!
RAID is not a backup solution
Multiple hard drives in a RAID array fail simultaneously (defective lot). You thought RAID was your backup solution, but turns out – it wasn't. When there are real viable backup solutions out there, offered by almost every provider, there's no excuse for not having your mission critical data backed up.
Billing issues
I've read of web hosting providers that locked access to a server because the client's bookkeeper didn't pay the bill. Maybe they didn't receive the invoice? Maybe the client was away on vacation? I see lots of posts related to this where the recommendation generally is – be nice to the host and maybe they'll let you have access to your data. It's hard to be nice though when your site is down and you're losing money and clients by the boatload.
Bottom line
Set aside some time to review and update your disaster recovery and business continuity plan if you have one. If you don't have one, keep your fingers crossed and hope that Murphy's Law passes you by and hits that business down the street first.

BROUGHT TO YOU BY PROLIMEHOST
We've been in the web hosting industry for over a decade, helping hundreds of clients succeed in what they do best and that's running their business. We specialize in Virtual Private Servers (VPS) and dedicated servers, with data centers in Los Angeles, Denver & Singapore.
VPS SERVICES: LIGHTNING FAST SSD VIRTUAL SERVERS
Our Virtual Private Servers all feature high performance Xeon processors and SSD storage in a RAID10 configuration to optimize your server's performance, which dramatically enhances visitor experiences on your site.
That speed is backed by unparalleled 24/7 support, featuring both outstanding response AND resolution times to maximize your uptime.
Now is the time to join the ProlimeHost virtual private server revolution.
DEDICATED SERVERS: BACKED BY A 99.9% SLA NETWORK UPTIME GUARANTEE
We only use enterprise-class hardware in our dedicated servers and offer a four (4) hour hardware replacement. Throw in IPMI for remote management, support for public and private networks, free operating system (OS) re-installs, and SATA, SAS & SSD (including NVMe) storage. Call 1-877-477-9454 or contact us. For everything from gaming servers to cheap dedicated servers, we're here to help.
ASIA OPTIMIZED SERVERS: IMPROVING CONNECTION SPEED AND QUALITY
Procuring an Asia optimized server improves the connection speed and quality between the server and the users in Asia or China. This can reduce latency, packet loss, jitter, and bandwidth issues that can affect the performance and reliability of the server and the applications hosted on it. For more information, please call 1-877-477-9454 or contact us.