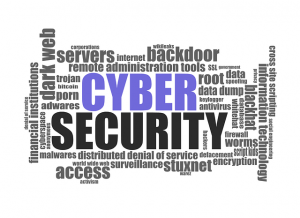 Malware continues to wreak havoc on global enterprise networks even today, after over thirty years since the Morris worm grew legs and crawled across the World Wide Web pillaging business sites.
Vulnerabilities exposed in 2017
This past year certainly exposed the vulnerability that the Internet poses to businesses and organizations across the globe, from WannaCry ransomware attacks to Petya and its variants.
No one is immune to attacks
You would think that massive firms like A.P. Moller-Maersk and FedEx Corp.'s TNT Express subsidiary would have the most sophisticated protections available (and implemented) at their fingertips, but not even they are immune to cyber-criminal attacks.
A.P. Moller-Maersk is a shipping and oil firm based out of Denmark. In Q2, they reported a loss of between two and three hundred million dollars due to a short-term shutdown of systems linked to its container shipping operations. Why the loss? What else – they were attacked by malware identified as NotPetya in June, and that attack lasted for weeks disrupting loading volumes.
While Maersk claims there was no loss of 3rd party data and no actual data breach, they did lose significant monies in July, so that negatively impacts their financial statements.
And then we have FedEx which was adversely affected worldwide when their IT systems were infected. The culprit? A virus known as Petya disrupted their information systems last June, which forced them revert to manual operations for weeks. There's little doubt that disruptions like this have an adverse effect on their financials.
Are malware attacks slowing down?
The answer to that question is an astounding NO. They're actually becoming more frequent, and unfortunately, significantly more sophisticated. The result? Earnings reports across the board are reflecting a very disturbing trend. The flip side is that media outlets that focus on financial reports and the stock market are doing quite well.
How then to combat malware?
The security industry can't sit back and rely on old methods and solutions, simply because as soon as one virus is countered, cybercriminals develop newer versions, or discover loopholes in existing infrastructures.
There's an ongoing push for ALL websites to be secure
It's been known for some time that Google is pushing for all websites to be secure, meaning they've enabled SSL on their sites to encrypt communications between visitors and themselves. Fortunately, many hosting providers use cPanel which offers Lets Encrypt free of charge. And if sites were built on the WordPress CMS, there's a plugin called Really Simple SSL that will force the lock icon even when content on the site is mixed.
Looking back
It wasn't that long ago that hosting clients were forced to pay hundreds of dollars to lock their sites down, and display that lock icon. Even then, sites had to be scanned by third parties and approved if ecommerce was in play.
As an industry, we need to remain vigilant
As viewers become more aware of the dangers of shopping online, it's incumbent on website developers to ensure sufficient protections are in place to protect their clients.
Programs are out there that can help
Programs are out there that will scan websites and servers for malicious activities and files. It's always a better idea to be proactive rather than reactive, because believe me, dealing with a site that's already infected is a real pain. No one wants to see a notice pop up warning viewers that your website has been blocked by Malwarebytes or Google because it's currently infected and malicious.
Brought to you by ProlimeHost
We've been in the web hosting industry for ten years, helping hundreds of clients succeed in what they do best and that's running their business. We specialize in Virtual Private Servers (VPS) and dedicated servers, with data centers in Los Angeles, Utah and Denver.
VPS Services: Lightning Fast SSD Virtual Servers
Our Virtual Private Servers all feature high performance Xeon processors and SSD storage in a RAID10 configuration to optimize your server's performance, which dramatically enhances visitor experiences on your site.
That speed is backed by unparalleled 24/7 support, featuring both outstanding response AND resolution times to maximize your uptime.
Now is the time to join the ProlimeHost virtual private server revolution. Starting at just $19/Month AND we're still offering Double Bandwidth and RAM on all of VPS packages (limited time offer).
Dedicated Servers: Backed by a 99.9% SLA network uptime guarantee
We only use enterprise-class hardware in our dedicated servers and offer a four (4) hour hardware replacement.
Throw in IPMI for remote management, support for public and private networks, free operating system (OS) re-installs, and SATA, SAS & SSD storage.
Plus, the E3 1230 and 1270 v6 processors are now available at great pricing!
Call +1 877 477 9454 or email us at Sales@ProlimeHost.com. We're here to help.