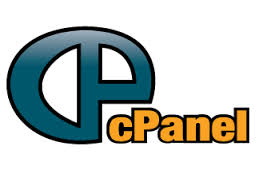 Control Panels for Dedicated Servers – Which is Best?
Before we begin, which control panel is the best depends entirely on the customer's unique hosting requirements and how hosting literate they are. While most prospects who are researching upgrading to a dedicated server generally understand the ins and outs of hosting, quite of few have never heard of control panels beyond either cPanel, Plesk or DirectAdmin. I've been in the industry for years and just learned about Blue Onyx three years ago. Fortunately, the majority of servers running on Linux use cPanel whereas for Windows, the most popular would be Plesk. These and other control panels are simply graphical user interfaces that make it easier for clients to manage their servers.
What are some of the more common features of control panels?
Some types of systems are common across control panels including email, FTP, domain and database management. Email routinely includes quotas, addresses and some sort of spam protection. Domain names can come in more than one flavor; web, mail or other. FTP typically includes file system quotas, management of passwords and user accounts. Database management generally includes PostgreSQL and MySQL. Additionally, most include some sort of backup management and web base file system access. Throw in SSH user/key access and stuff like Softaculous to round these out.
To round out the list of control panels that are generally available:
Core-Admin
ISPmanager
Froxlor
ZPanel
Webmin
Ajenti
CentOS Web Panel
InterWorx
iMSCP
Vesta
Sentora
ISPConfig
Virtualmin
To elaborate
Certainly, the most popular control panel is cPanel, which coupled with WHM allows clients to control their websites and administer their servers.
Plesk follows behind, mainly because it has support for both Linux and Windows. Some consider their user panel a little cleaner perhaps, but they're both very much alike.
DirectAdmin supports Linux, but it's somewhat of a lightweight compared to cPanel and Plesk. It does offer support for multi-client setups.
Conversely, Core-Admin is a centralized solution for managing multi-servers via a single web admin console.
InterWorx was designed with two diverse management versions, NodeWorx to manage servers and SiteWorx to manage sites. It includes a command line interface.
ISPmanager is offered via ISPsystem. It has developed into a very popular control panel in Eastern Europian countries. Its two versions are designed to handle unlimited users and domains. It is Linux based and its Lite version was engineered with a focus on managing dedicated and VPS servers. ISPmanager, on the other hand, was engineered for reseller or shared hosting.
i-MSCP is open source designed for professional and personal use, and it features a very active community that supports it.
Froxlor is another open source panel featuring IPv6 support, an integrated messaging and ticketing system. It's designed primarily for ISPs.
I've seen Vesta mentioned a few times on web hosting forums. It's a lightweight open source control panel that emphasizes performance by using Apache for the application backend and Nginx for the web panel frontend.
ZPanel is another compact control panel, but it has not been updated in over 1 ½ years. It does support Linux, FreeBSD, MacOS and Windows.
Sentora brands itself as a community version of ZPanel. It includes a subscription based premium support option.
Webmin is another open source panel I've seen quite often on the forums. It's used for system admin on Linux/Unix, containing lots of modules for configuring services on servers.
ISPConfig has great enterprise support, claiming to have more than 40,000 downloads each month. It features good IPv6, multi-server and OpenVZ support.
Ajenti is a little different in that it is a Python based panel. Its interface is well engineered, running on FreeBSD and various Linux distributions.
BlueOnyx used to be offered by a provider based out of Saint Louis, but I'm not seeing that offering at present. It's an aging open source panel that runs on CentOS.
CentOS Web Panel has a solid set of features, but lacks multi-server support.
Virtualmin actually comes in 3 different flavors; GPL, Professional and Cloudmin. Virtualmin allows users to manage their servers via the Internet, command line, via remote HTTP API and mobile.
Brought to you by ProlimeHost
We've been in the web hosting industry for ten years, helping hundreds of clients succeed in what they do best and that's running their business. We specialize in VPS and Dedicated Servers, with data centers in Los Angeles, Denver and Singapore.
If you have any questions about our services, please email us at sales@prolimehost.com or give us a call at +1 877-477-9454.  You can also PM me on Skype at infusingmarkets  or on AIM at plhsales