A good number of industry gurus recently shared their thoughts on the current status of Twitter, including Kim Garst (whom I follow), Larry Kim, Ted Rubin, Peg Fitzpatrick and others – and the news is generally good.
Tweeting frequently drives more business?
One takeaway was that the more you tweet, the more successful you are, apparently with 80 tweets a day as the sweet spot for the top 20% of successful marketers. The other 80% – a measly 14 tweets per day on average. I feel left out tweeting less than one per day. They even suppositioned that more tweets resulted in exponential likes, but what does this mean to you and I? If you could get five times as many likes per tweet, could this prompt you to alter your marketing strategy?
What should your company's real goal be for Twitter?
Of course, the answer to that is simple and the experts agree that it's driving traffic to your business or organization's website. What are we all looking for as marketers? Conversions! Branding! Getting the word out!
Statistics – how they're interpreted and acted upon varies
We all know that statistics can be twisted (interpreted) to fit any number of marketing scenarios.  Is it really as simple as just tweeting more often? No, not really. What you tweet still has to be value add – something that entices clicks.
The numbers aspect
When you're out and about spreading the word, does it help to address a small group or a large gathering? What would be more actionable – addressing a BNI or Yellow Tie meeting, or a concert hall event filled with thousands in attendance? The answer is obvious. With Twitter, the more followers you have, the better off your efforts will be.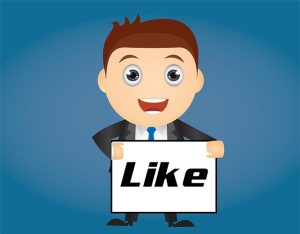 Call to Action
How many tweets do you see that are actionable, and what makes a tweet actionable? After all, you only get a limited number of characters to work with, so you can put your elevator pitch to the side. Making tweets actionable takes practice, but that comes over time. If you're getting 0.67 likes per tweet like the lower 20% get, rethink your goal and tweak your tweets.
The know, like and trust factor
Twitter has always featured a trust element, but that was previously reserved for celebrities, major brands and political figures. How did we differentiate trusted accounts – by Twitter's blue check mark which signified verified accounts. That mark had now gone public. You will need to fill out a form and have your phone number and email address verified, plus you'll have to supply a profile picture (hopefully, not a mug shot).  This is essentially a social proof element that levels the playing field, very much the way that the Internet leveled the playing field for small mom and pop shops marketing their products and services online. This opens up a whole new realm of possibilities for marketers everywhere cross industry.
Character count is being addressed
Even now, there is a 140-character count limit when tweeting, and that includes handles and images, but this is being addressed. Sometime later this year, Twitter proposes that handles in replies and media attachments won't be counted toward that 140-character limit. Let's face it – media attachments catch the eye of visitors, so this opens the door for businesses and organizations to embrace visual marketing.
Twitter's mobile app has been enhanced to include a searchable library of GIFs
Remember the good ole days when you had to download GIFs to your desktop or laptop and tweet them from there? Gone! I didn't even know this until a couple of days ago – you now have access (in the mobile app) to a searchable library of GIFs. The takeaway? It's now easier than ever to Tweet GIFs!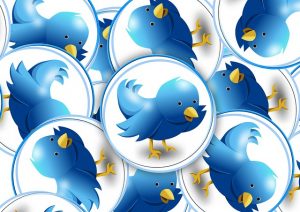 Did you know that you can now retweet your own tweets?
Again, this is something new from Twitter. Let's say one of your tweets proves to be highly engaging. You can use that tweet as social proof by simply retweeting it. You're essentially reinforcing the like factor in know, like and trust.
The length limits on video has been increased
Just last week, Twitter increased the time limit on videos to 140 seconds. It had previously been a measly 30 seconds. By many accounts, anything close to 2 minutes is ideal to engage visitors and propel them to action. In addition, Twitter introduced a Live button, so now members can connect and broadcast live video (associated with the Periscope app).
My takeaway
I'm seeing the latest enhancements as much needed in order for Twitter to keep pace with social media portals like Facebook and others. This is a good step forward though, as it clearly signals better times ahead for its members.
Brought to you by ProlimeHost
We've been in the web hosting industry for ten years, helping hundreds of clients succeed in what they do best and that's running their business. We specialize in dedicated servers, with data centers in Los Angeles, Phoenix, Denver and Singapore.
The E3 1275 v5 processor is now available at great pricing, giving you the ability to add up to 64GB of DDR4 ECC RAM. Call +1 877 477 9454 or email us at Sales@ProlimeHost.com. We're here to help.