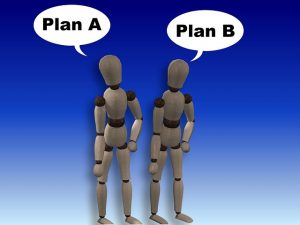 VPS management options vary widely from provider to provider
Some providers offer no, nada, and zero management options and that's fine if you're into managing your own servers. Once you start checking for management options though, you'll likely find that what is actually advertised is intentionally vague (thankfully, not always).
What you'll see advertised on many web hosting provider's sites is simply the choice between managed or unmanaged with no explanation of what is covered in their management option, leaving you to scour through their Terms of Service (good luck) for specifics.
Self-Managed
Even if your provider only offers self-managed VPS servers, some will include setup (server configuration), including the Operating System (OS) for free. Optionally, stuff like rebooting upon their client's request or re-installing the OS is sometimes offered. Most providers place limits on how often they'll re-install the OS though, as if that's asked too frequently, that's an indication that something else is going on that needs to be investigated.
If a control panel is offered, like cPanel, many providers will install that as well for free.
By default, most providers offer default detection and resolution of issues related to hardware. Let's say a hard drive fails – the provider will replace the hard drive, but not necessarily the client's data. Some keep snapshots and freely restore those while others don't. Regardless of what your provider offers in terms of disaster recover, we always, always recommend keeping remote backups yourself.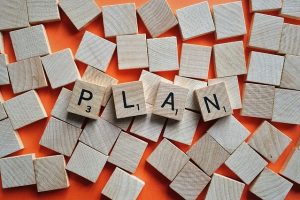 Basic Management
Here's where management offers get vague. Some providers advertise basic versus fully managed, and clearly explain the differences between the two options. Some only offer basic management, and some go straight from unmanaged to fully managed as options.
Basic management routinely includes support for core server services, including:
Monitoring for issues, and when detected, some type of proactive response.
Support for services like FTP, cPanel, DNS, Exim, MySQL and Apache.
Some sort of backup / snapshot
Fully Managed
Typically, when fully managed options are available, the provider will manage everything from beginning to end, including the installation, configuration, monitoring, issue resolution and backups. Some will or will not include support for WordPress, Joomla or other scripts.
And Lastly, Billable Management
Billable hands-on assistance for issues not covered in self-managed plans. These are far and few between, but I have seen this offered.  Even though this may not be advertised on their sites, if you reach out to a provider, they may arrange a custom solution to specifically match your web hosting requirements. The worse that can happen if you ask is that they could say no. In those instances, there are 3rd party vendors that offer support.

BROUGHT TO YOU BY PROLIMEHOST
We've been in the web hosting industry for over a decade, helping hundreds of clients succeed in what they do best and that's running their business. We specialize in Virtual Private Servers (VPS) and dedicated servers, with data centers in Los Angeles, Denver & Singapore.
VPS SERVICES: LIGHTNING FAST SSD VIRTUAL SERVERS
Our Virtual Private Servers all feature high performance Xeon processors and SSD storage in a RAID10 configuration to optimize your server's performance, which dramatically enhances visitor experiences on your site.
That speed is backed by unparalleled 24/7 support, featuring both outstanding response AND resolution times to maximize your uptime.
Now is the time to join the ProlimeHost virtual private server revolution.
DEDICATED SERVERS: BACKED BY A 99.9% SLA NETWORK UPTIME GUARANTEE
We only use enterprise-class hardware in our dedicated servers and offer a four (4) hour hardware replacement. Throw in IPMI for remote management, support for public and private networks, free operating system (OS) re-installs, and SATA, SAS & SSD (including NVMe) storage. Call 1-877-477-9454 or contact us. We're here to help.