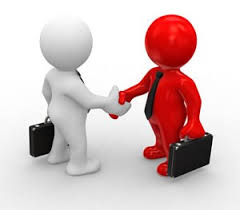 Terms of Service (TOS) policies vary by web hosting providers, and while sometimes they're widely disparaging, generally the clauses in each cover the same basic provisions. They all talk about what you can do and can't do, what type of services they allow or prohibit, what happens when you violate their terms and finally, they cover how to address grievances.
It's important to read a provider's TOS before signing up with them
It's pretty much the norm for prospects to gloss over or simply not read a provider's TOS when signing up for their service. It isn't until an issue arises that they're either reminded by the host of its policies or they start reading it to determine how they'll be credited for downtime or other issues. More often than not, no money is ever refunded if the client has used the service over a specific number of days, rather credits are issued toward future hosting expenses with that provider. If you've done something illegal, like phishing, don't expect any refunds or credits when they shut you down.
Are you running an eCommerce store?
If you're running an eCommerce store and you've lost a ton of revenue because your website went offline for any length of time, I'm not aware of any provider that will reimburse you for those losses. If your data is mission critical, have backups (not on the same server). RAID 1 won't help you if the motherboard on your server dies. Unfortunately, even new enterprise class servers suffer failures of some sort from time to time. Even though their mean time between failure (MTBF) is better, stuff happens and it happens to all providers across the board. How well that provider responds to these types of issues and resolves them is what separates them from their competition.
Links to other policies with the TOS
Quite often, there are links to other policies within a provider's TOS like their Privacy, Acceptable Use and Copyright Infringement Policies. These can sometimes become very long winded and difficult to read, but it's important to know upfront what you're signing onto.
Do you need additional IP addresses?
This is typically addressed in a provider's TOS because IP addresses are subject to justification. This is to remain compliant with the American Registry for Internet Numbers (ARIN) policies. Most providers are very strict about this because once IP addresses get blacklisted, it's a real pain to get them unlisted. I've read quite a few threads on web hosting forums where a client's entire server (with hundreds of client's websites on it) got shut down over excessive IP blacklisting.
Who is responsible for the content on your server or website?
Most terms of service will also cover this in length. Generally, web hosting providers do not monitor the content on their servers, but they also state that they are not responsible for that content, rather the client is. You basically, by accepting their TOS, are saying that you possess the necessary rights to distribute or post that content, and that it won't or doesn't violate or infringe the rights of others.
What about third party sites linked to from your provider?
Their TOS typically addresses links to third party websites that are not controlled or owned by them. If you follow those links, then you'll need to be aware of that site's TOS, as it won't be the same as your provider's TOS. It's a buyer beware world, so when navigating around the Internet, be safe. Stay informed.
BROUGHT TO YOU BY PROLIMEHOST
We've been in the web hosting industry for over a decade, helping hundreds of clients succeed in what they do best and that's running their business. We specialize in Virtual Private Servers (VPS) and dedicated servers, with data centers in Los Angeles, Denver & Singapore.
VPS SERVICES: LIGHTNING FAST SSD VIRTUAL SERVERS
Our Virtual Private Servers all feature high performance Xeon processors and SSD storage in a RAID10 configuration to optimize your server's performance, which dramatically enhances visitor experiences on your site.
That speed is backed by unparalleled 24/7 support, featuring both outstanding response AND resolution times to maximize your uptime.
Now is the time to join the ProlimeHost virtual private server revolution.
DEDICATED SERVERS: BACKED BY A 99.9% SLA NETWORK UPTIME GUARANTEE
We only use enterprise-class hardware in our dedicated servers [1] and offer a four (4) hour hardware replacement. Throw in IPMI for remote management, support for public and private networks, free operating system (OS) re-installs, and SATA, SAS & SSD (including NVMe) storage. Call 1-877-477-9454 or contact us [2]. For everything from gaming servers to cheap dedicated servers, we're here to help.