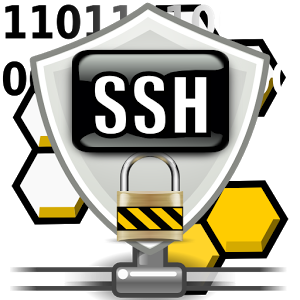 A Secure Shell (SSH) client is software that uses the SSH cryptographic protocol to enable users to connect to other computers, primarily to transfer files and for terminal access.
It facilitates secure connections allowing clients to enter both remote commands and to perform other network services.
However, not all SSH clients are alike. What we're highlighting below are five of the top SSH clients for Windows and MAC.
PuTTY – The Most Popular
PuTTY isn't only an SSH client, it's a telnet client that was originally developed for Windows, but it has been ported to other operating systems, including Mac OS, Windows Mobile and Phone. It supports a wide assortment of network protocols, including rlogin, SSH, Secure Copy Program (SCP) and Telnet.
PuTTY offers users control for encryption keys and protocol versions, can emulate control sequences for terminal emulation and can facilitate local, remote or dynamic port forwarding. It also supports IPv6, which is a plus going forward.
It's bundled with PSCP and PSFTP, which are command line SCP and SFTP clients. Other components include PuTTYtel (a Telnet only client), Plink, Pageant and PuTTYgen.
Private Shell
Private Shell can be used on all versions of Windows, including 95/98/ME/NT/2000/XP/2003/7 and 8, both in 32 and 64 bit systems. It has a diverse set of features including terminal and email server connection, SOCKS5 proxy, database connection (DB, MySQL, Oracle) and more.
Like PuTTY, it's extremely user friendly because of its Graphic User Interface (GUI) and ease of use. It is however only available for Windows operating systems.
It has a built in SFTP client and enables secure terminal connections, CVS/SVN repository access, VNC server connection and X11 tunneling.
Its auto configuration wizard helps clients to set up both basic and advanced SSH sessions, easily establishing connections using public key authentication.
Shuttle – for MAC
Shuttle facilitates quick, simple MAC shortcuts to all the SSH servers while remaining on the menu bar. Clients can save their settings in DropBox. Its default configuration is workable, but it can be customized.
For example, by default Shuttle parses your ~/.ssh/config file for hosts. Config and specific host entries can be disabled, including those that contain a keyword.
MobaXterm
MobaXterm is an advanced terminal for Windows, making it a viable alternative to PuTTY. It provides a myriad of functions that are ideal for webmasters, programmers and IT administrators alike. It comes with an X11 server, lots of networking tools and tabbed SSH.
What does MobaXterm include? It contains the most important remote network tools, including VNC, FTP, MOSH, SSH, X11 and RDP. It's an all-in-one network application for remote operations which display seamlessly on Windows desktops by utilizing its embedded X server.
Its Home Edition is free, but if you're looking to utilize it in a corporate environment, the professional version is well worth the purchase.
ZOC
ZOC is an outstanding SSH/telnet client for Mac OS and Windows, featuring a myriad of emulations and accessibility to hosts and mainframes via secure shell, telnet and serial cable.
What makes ZOC popular are its tabbed sessions with thumbnails, its scripting language with over two hundreds commands, the fact that it's administrator friendly and customizable, plus it's compatible with Windows 8 and OS X Yosemite. ZOC features scrollback, full keyboard remapping and extensive logging.
Add user defined buttons, macro recorder and automatic actions, and for file transfers, SCP, Zmodem, Xmodem, Ymodem and Kermit.
Brought to you by ProlimeHost
We've been in the web hosting industry for ten years, helping hundreds of clients succeed in what they do best and that's running their business. We specialize in dedicated servers, with data centers in Los Angeles, Phoenix, Denver and Singapore.
The E3 1275 v5 processor is now available at great pricing, giving you the ability to add up to 64GB of DDR4 ECC RAM. Call +1 877 477 9454 or email us at Sales@ProlimeHost.com. We're here to help.